Welcome to the Home School Academy Secondary Program!
Our 7th -12th grade program contains a diversity of classes, and students are able to pick and choose their classes to accommodate their own needs. 2018 -2019 schedules are below. Class details can be seen by choosing the "Class Registration" tab and clicking on the class.
HSA 2018-2019 7th - 12th grade Class Schedules
2018-2019 Calendar of Class Days
Note that "Family Registration" and "Class Registration" are seperate events, even though you enter your children's basic information into the family registration. Once a new family completes a family registration, we will approve them (usually within 24 hours) and then they can log in and complete the class registration. Returning families need to update their family registration by logging into the site with their username and password before attempting class registration. Though some of our classes are full, we will continue to accept registrations where we have room.
Registration questions can be addressed to Amy Barnhart hsaleahregistrar@gmail.com.
Learning Fun at HSA!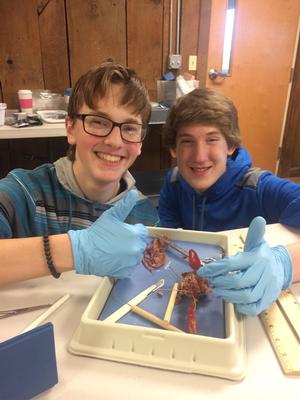 Biology Lab

Forensics Crime Scene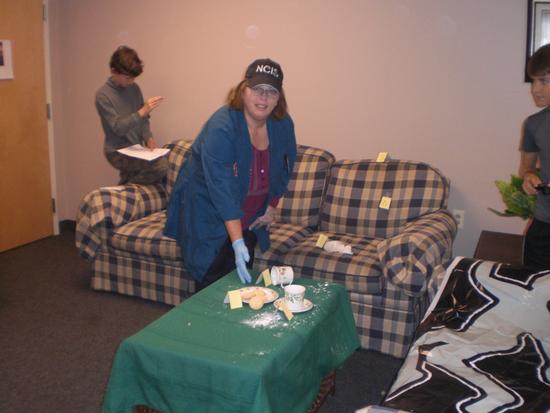 Detective Taylor

Is that blood?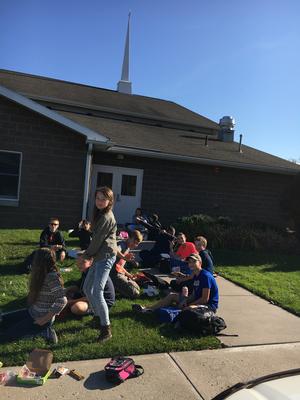 Lunch Outside today!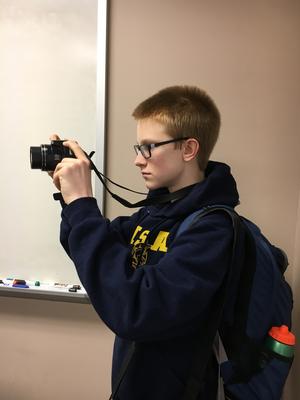 Time for yearbook photos!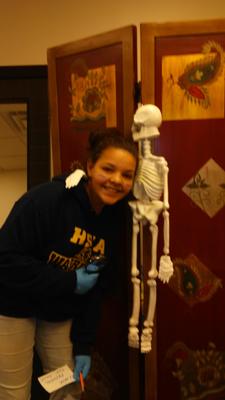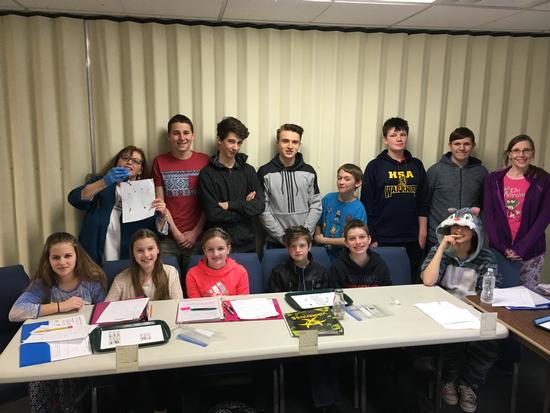 Spirit Week!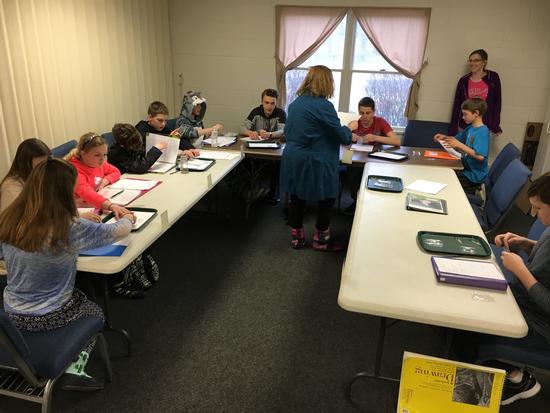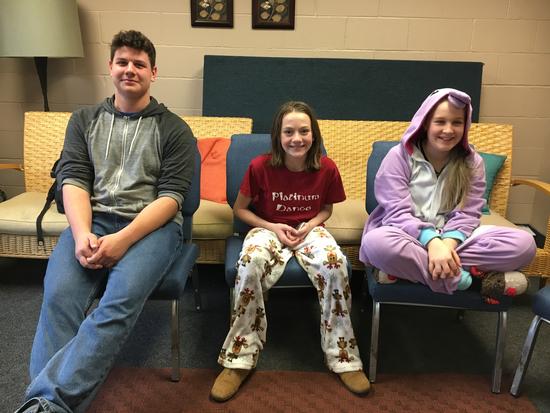 Pajama Day!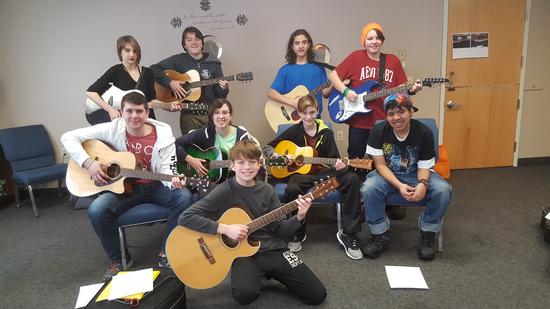 HSA Secondary Event News
It's time for our end of the year Showcase!
This is a special evening where classes have an opportunity to share projects or other work accomplished this school year. There will be displays to view from many classes including Economics, Art, Photography, Writing, History, MicroControllers, Electronics, Cake Decorating club and Digital Makers Club, etc. Our Worship Leading/Music Ensemble class will lead us in worship, and then we will have performances by guitar classes, drama clubs, contest winners from Oratory, Latin, and time to honor the teachers.......a full, exciting evening! Your friends and family are welcome!
The Showcase will be on Monday, June 3, 2019 at Calvary Community Church of Henrietta (our regular location).
The schedule is:
6:15 pm - 6:30 pm Arrival and set up of final pieces/food
6:30 pm - 7:15 pm Fellowship, displays, and snacks - Please bring a snack to share (no nuts!).
7:15 pm - 9:00 pm Performance showcase
Help is needed for set up and clean up! Your help is appreciated. Set up begins at 5:30pm and clean up will begin immediately following the Performance Showcase. Email Heather Nichols if you can help at heathernichols77@gmail.com