CLASS SCHEDULE
You may view the Homelink schedule & course descriptions but you must log in to sign up for classes.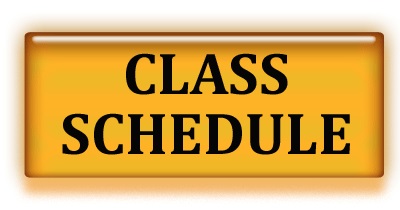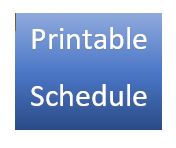 Did you know that all Homelink classes can be paid through monthly payments, interest free? True!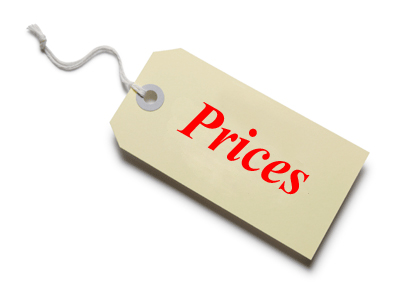 Please remember that the prices you see are for a FULL year and NOT a semester. Also, these prices include everything--no extra copy fees, lab fees, etc.
(French 1 and all the Algebra classes are 2-day classes for the price listed.)

Homelink has only 2 fees--tuition to each teacher and an Operation Fee that enables Cathy to pay the bills. We have a contract with the Archdiocese of St. Louis to pay $500 a month rental for the buildings at St. Andrew, plus we need to cover costs like cleaning supplies, paper towels, kleenex, copy machine costs, and more. We do not charge an application fee nor a registration fee.
OUR RESIDENT TUTOR!
BECCA HUBBARD HAS LOTS OF EXPERIENCE AND CAN BE FOUND AT HOMELINK!
This is Becca Hubbard's 30th year of teaching and the ninth year she has offered elementary enrichment classes to the St. Louis homeschool community. Becca's degree is in Elementary Education from the University of Illinois, and her teaching experience has ranged from pre-K through adult education in public school, Christian school, Sylvan Learning Centers, and private tutoring. Becca has been the moderator for the St. Louis Area Homeschool Geography Bee for the past seven years and is married to long-time Homeschool P.E. teacher Cort Hubbard. Becca can be reached at: cbhubbard@htc.net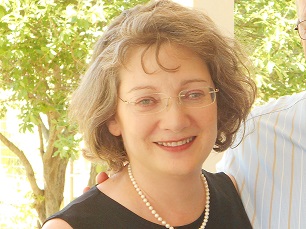 HOMELINK STUDENT OF THE WEEK!
WEEK 1: CONGRATULATIONS TO BRITTANY HALL!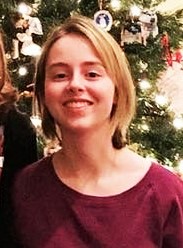 I am awarding the first "Homelink Student of the Week" honor to Brittany Hall for the week of January 15th. While I have quite a few students who work very hard and have a great attitude, Brittany stands out a bit above the rest because she has the highest grade in my Marine Biology class and the second-highest grade in my Advanced Biology class. So she exceeds expectations in not one but two advanced science courses, and she does it with a smile on her face. I have taught Brittany for many years. Her attitude about education is exceptionally positive. If something is difficult or she doesn't succeed at something, she asks for help and tries harder. She takes pride in her work and is willing to take constructive criticism and learn from her mistakes. All the while she is a team player, working well with classmates and doing her share in group lab work. As a senior this year, Brittany offers an excellent example for younger Homelink students to follow. ~Mrs. Lisa Hummel
HOMELINK STUDENT OF THE WEEK!
Week 2: Congratulations to MAX EDDY and MAGNUS HARRIS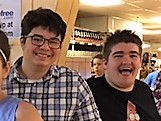 My student of the week is to be shared by Magnus Harris and Max Eddy. And what makes them the students of the week? Well, this is literature class, and although there is not much debate on whether two plus two equals four, or whether water is composed of hydrogen and oxygen, or whether Chili is in South America, there is plenty of controversy on whether Austen is to be preferred over Dickens, whether Milton is still relevant and just how accurate are Shakespeare's history plays anyway? Magnus and Max are great discussion starters and keep the interest up in class discussions with opinions, ideas, reflections and theories. Literature teachers thrive on thought sparks that fly around the room until another student catches one and throws it out again. Max and Magnus not only begin the dialog, but help it flourish. ~Mrs. Carleen Mathiesen, British Literature instructor