Arkansas Homeschoolers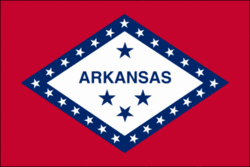 Our Arkansas Political Liaison is Kerry Eppinette.
If you have any questions about homeschooling in the state of Arkansas, please call her at 903-908-1388.
Are you homeschooling your child(ren) in Arkansas? Here are helpful links to sites addressing matters concerning Arkansas homeschool law as well as other important information pertaining to homeschooling in this state.
Arkansas Law -- from the Home School Legal Defense Association
Letter of Intent and Waiver form -- Arkansas homeschoolers are required by the state to submit a "Letter of Intent" and a "Waiver" form to the their local school districts. You may pick up these forms at your local school district's administration office or use this link. You will find the link on this page for the current year's LOI.
Arkansas Education Alliance -- AEA is a statewide home school support organization dedicated to helping anyone interested in home schooling.