Civics Class- OPEN TO ALL AGES- Complimentary lunch
Two Great Speakers this
Wednesday!
Judge David Newell and
C
urt Nelson, Elector on the Electoral College
November 16th,9:45am - Noon at FEAST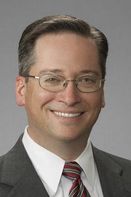 A Conversation with Judge David Newell
November 16th,9:45am – Noon at FEAST
On November 16th, join us as we sit down for a conversation with Judge David Newell. This will be a special treat as Judge Newell is very gifted in his presentation to young people. His talk will focus on a discussion of many rulings of the Court of Criminal Appeals and the United States Supreme Court. He will also have a PowerPoint on Criminal Appeals and how the appellate process is different than trial. We will announce an additional speaker on our website. Please invite your friends. This class is suitable for all ages. RSVP today.
Place 9
Judge David Newell was elected to the Texas Court of Criminal Appeals on November 4, 2014.
The son of Thomas and Linda Newell, David was born at the Bethesda Naval Hospital in Maryland, though he grew up in Sugar Land, Texas with his much taller, older brother, Robert Newell. David graduated cum laude from William P. Clements High School. He earned his undergraduate degree in English with a concentration in Creative Writing at the University of Houston. He graduated magna cum laude, earning University honors and honors in his major. He received his J.D. from the University of Texas School of Law in 1997 before returning home to work in the Fort Bend County District Attorney's Office. He served as an appellate prosecutor for 16 years, first in Fort Bend County and later in the Harris County District Attorney's Office from 2007 until his election to the Court.
Judge Newell has twice served as the Chairman of the Editorial Board for the Texas District and County Attorney's bi-monthly journal, The Texas Prosecutor. He also co-authored a regular byline for the journal, "As the Judges Saw It," a column that analyzed and summarized the significant decisions of the Court of Criminal Appeals and the United States Supreme Court. He served repeatedly on the planning committee for the Advanced Criminal Law Course for the State Bar of Texas. And he has presented the Court of Criminal Appeals Update at the Texas Conference on Criminal Appeals, the TDCAA Criminal and Civil Law Update, and the Texas State Bar's Advanced Criminal Law Course.
Judge Newell is board certified by the Texas Board of Legal Specialization in both criminal law and criminal appellate law. He is also licensed by the State Bar of Texas and admitted to practice before the Fifth Circuit Court of Appeals and the United States Supreme Court. In 2013, David received the C. Chris Marshall Award for Distinguished Faculty from the Texas District and County Attorneys' Association. David and his beautiful wife, Shayne, currently live in the Houston area with their two sons.
Curtis H. Nelson
Curt Nelson serves as President of IBAT Services, Inc., a subsidiary of the Independent Bankers Association of Texas (IBAT). Nelson joined IBAT in 2005 as Senior Vice President of Membership and has been in his current position since 2009. In this role, he is directly responsible for managing the relationships with key endorsed providers for the community banking industry in Texas.
Prior to joining IBAT, Nelson had a 27-year career with Deluxe Corporation. He held positions such as National Sales Recruiter and District Sales Manager for Texas.
Nelson began his banking career following graduation from the University of Wisconsin- Madison with a Bachelor of Arts degree in economics and international relations. He also received a diploma from the Institute on Comparative Political and Economic Systems at Georgetown University.
His community involvement includes nine years of service on the San Antonio Christian Schools Board of Trustees, four of those as Chairman. Nelson is married and resides in San Antonio with his wife, Linda. They are parents to three adult children and have two grandchildren. His interests include politics and travel.
Please invite your friends. This class is suitable for all ages.
Potluck lunch. Drinks provided.
Our FREE Civics class meets each month at FEAST. The FEAST Civics Coordinator, Gale Sayers, spends many months handling arrangements with local and state politicians and government and civic leaders in preparation for our free Civics Classes. Please honor our guests by coming in business casual attire. No shorts. We ask that skirts or dresses be worn to knee length with no visible undergarments. No hats on male attendees.
Whole families are invited! There are no age limits and parents/grandparents do attend with the children. Students must have at least one parent/adult in attendance unless a special arrangement has been made. Attendance is open to all. Your faithful participation will ensure the success of these events,so please make it a priority on your family's calendar to be physically present. No writing is required, but personal notes are strongly encouraged. No tests are given. Come out and enjoy a very interactive time with our guests.
If my people, which are called by my name, shall humble themselves, and pray, and seek my face, and turn from their wicked ways; then will I hear from heaven, and will forgive their sin, and will heal their land. 11 Chronicles 7:14
---



FEAST Civics Field Trip to the Texas State Capitol
October 28th, 9am – 3pm
Free with RSVP
Everyone is invited to join us for a visit to our State Capitol in Austin, Texas. We will caravan from IH35 at 7:00am, OR you can meet us at the Capitol at 8:45am outside the EAST doors. You may bring your own lunch or purchase lunch at the Capitol cafeteria. We will have a room reserved inside the Capitol. Dress code is business casual. Modest clothing, please. Guys may wear a tie and /or jacket. Our Capitol trips have all been well attended and action packed. Expect to meet your elected officials, visit State offices and tour our beautiful Capitol and have fun. There is no charge to attend, but please RSVP to Gale Sayers at hopegale50@gmail.com. After you RSVP, you will be contacted with final details--if we have room for you. Space is limited. Preference will be given to Civics class attendees. Also let us know if you have room in your car for others. Please do not RSVP if you are only thinking about attending. We need firm commitments to honor others who will plan to participate.