Area Events

Fourth graders get to see America's park for FREE! For more information click HERE
The pass is for U.S. fourth-grade (or home-school equivalent) students.
The pass is for the 2016 to 2017 school year. It expires August 31, 2017.
Students can't transfer the pass to anyone else.
We can't accept electronic versions of this paper for access or to exchange for a pass.
No refunds are given for previously purchased passes, or if you forget your pass when you visit.
If you lose your pass, get a new one by visiting the website and signing up again.
Educators can get one paper pass for each of their fourth-grade students.
This program only provides passes for fourth graders.
If you visit a site that charges entrance fees per person— The pass admits all children under 16 and up to three adults for free.
Six Flags Great America Homeshool Days:
https://www.sixflags.com/greatamerica/special-events/home-school-days
$35.92 per person admission. This does not include parking. $13.07 per meal deal voucher.
It's back again this year for the 2017 season! The first Tuesday of every month from May – September, Boerner Botanical Gardens is opening admissions up to Milwaukee County Residents for FREE! Don't miss out on this special opportunity to visit the Gardens!

2017 Free Day Schedule:

May 2
June 6
July 4
August 1
September 5

For more information, visit boernerbotanicalgardens.org or call (414) 525-5600.
This two hour swim is not just for Moms! Dads, Grandparents, Aunts and Uncles are encouraged to bring little ones for a daytime swim on select Mondays from 10 am to 12 pm for a special $6.50 per person swim rate.
Upcoming dates special is offered include:
January 9, 30
February 6, 13, 27
Special is subject to availability. Ticket is non-refundable. Carry-in food & beverage is prohibited.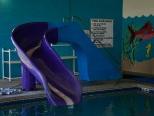 Swimtastic Swim School
9702 W Airways Ave, Franklin, WI 53132
Come enjoy Family Swim at Swimtastic! Family swim is offered free of charge for the session your child is registered for. We do not give any refunds or offer makeups for missed classes, so having these swim times available is key to achieving consistency. We encourage you to use these times to practice skills and make up for the missed lesson.
Not enrolled in the session? No problem! You can still attend Family Swim. For those not enrolled in the session, pricing is as follows:
$5 per person; children 2 and under are FREE.
Family Swim hours are as follows (you do not need to call ahead to enjoy Family Swim, but we do encourage you to like us on Facebook, as we occasionally have to cancel Family Swim due to other events):
Thursday: 9:00 AM - 10:30 AM [There will be NO LIFEGUARD ON DUTY for Thursday Family Swim! All children must be accompanied by an adult in the water.]
Saturday: 1:00 - 2:00 PM
Sunday: 12:00 - 1:30 PM
Swiss Turners Gymnastics Academy
2214 S. 116th St.
West Allis, WI 53227
Homeschool Open Gym - 12:30-2:00pm
?When: Thursdays from 12:30-2pm
?Cost: $5.00/students of Swiss Turners / 2 students for $9 / 3 students for $13 (same family)
$6 - 1 nonstudent / $11 - 2 nonstudents / $16 - 3 nonstudents (same family)
Who: Open to children up to 13 years of age / Children under 6 must attend with an adult - Parents are welcome!
What to wear: Shorts/ warm-up pants and a tee-shirt or a leotard (No jewelry, belts, hats, shoes, drinks or food are allowed on the gym floor at any time)
General Open Gym
Open gym is a wonderful opportunity for your child to explore the possibilities of gymnastics in a fun environment. For class kids and team kids, open gym provides some extra practice time to polish up on their more challenging moves or perhaps a time to just have fun at the same place where they work so hard! Swiss instructors supervise the fun. Because safety is always our number one goal we please ask that you review the posted open gym safety rules with your child. All children attendees must have an open gym waiver form signed & filled out by a parent in order to participate. Then let the good times begin!
When: Saturdays from 6-8pm
Cost: $7.00/per member (current students of Swiss Turners) / $10.00/per non-member
Who: Open to children up to 14 years of age / Children 6 & under must attend with an adult, Parents are welcome!
What to wear: Shorts/ warm-up pants and a tee-shirt or a leotard (No jewelry, belts, hats shoes, drinks or food are allowed on the gym floor at any time)
Free the first Friday of every month

Free for all visitors!
Visit mam.org for additional information.

Thank You Thursday from 9:00 a.m - 8:00 p.m.

Free general admission to MPM on the first Thursday of every month.

Visit mpm.edu for additional information.

Free on Mondays from 9:00 a.m. - Noon
Excludes major holidays

Visit county.milwaukee.gov/HoursAdmissionMap10117.htm? for additional information.

Free Monday mornings are suspended on these dates and
STANDARD ADMISSION applies on these holidays/celebrations in 2017
Jan. 2 - New Year's Day
Jan. 16 - Martin Luther King Day
May 29 - Memorial Day
Sept. 4 - Labor Day
Dec. 25 - Christmas

2017 Free Days

January 7, 2017.
February 4, 2017.
March 4, 2017.
October 7, 2017.
November 4, 2017.
December 2, 2017

Special Holidays Free Days
Thanksgiving Day, Christmas Day and New Year's Day

Visit milwaukeezoo.org for additional information.
Check out these sites for family friendly activities throughout the month:
What's Happening in Wisconsin!
---
ONGOING EVENTS
Arts / Crafts:
Sharon Lynne Center for the Arts: Explore the natural world through the arts! Teaching artists will help every child discover the wonderful sounds, patterns, colors, and rhythms in our own backyard—Brookfield's beautiful Mitchell Park. http://www.wilson-center.com/
Home Depot Free Kids workshops: First Saturday of every month. Pre-registering is required.

All kids get to keep their craft, receive a FREE certificate of achievement, a Workshop Apron, and a commemorative pin while supplies last.

http://workshops.homedepot.com/workshops/kids-workshops
Nature / Outdoor Fun:
Wehr Astronomical Observatory Sessions: Observatory sessions are held about every other Friday throughout the year at Froemming Park (On 51st Street between Ryan Rd. and Puetz Rd.). Park in the parking lot on the west side of 51st Street and then walk west for 400 feet to the observatory. We show you the REAL sky. Presentations will consist of a general overview of the sky and telescopic observations. http://wehrastro.org/
Sports / Athletics:
Adventure Rock: Most people who come to Adventure Rock for the first time participate in our Clip'N Go program. This program utilizes our auto belay systems. There are no knots to tie, no commands to learn, and you don't even need a partner. After a short orientation, you will simply clip into one of our 17 Clip'N Go stations and start climbing. It is that easy. Our Clip'N Go program is great for nearly any age climber (5 years and up). All visitors must complete a Visitor Agreement. http://www.adventurerock.com/

Pulaski indoor pool: 2701 S. 16 St. You'll enjoy the indoor pools year-round. Pools have diving boards, locker rooms, and snacks and drinks available for purchase. http://county.milwaukee.gov/IndoorPools9146.htm

Public Ice Skating at the Pettit: http://thepettit.com/public-skate/

Rollero Family Roller Skating: http://www.rollero.com/#!schedule/cp0k
Theater / Performances:
Comedy sportz: If you come to see ComedySportz®, you'll see one Referee and two teams of Players, one red and one blue-- competing against each other in improv games based on the suggestions of the fans watching the match! There are seven to ten games per match, with the occasional willing volunteer joining us up on the field to help the hilarity ensue! Tickets to any of the shows: https://secure.tempotickets.com/tempotickets/site/pages/listing.php?c=80

Classic Movies in the Charles Allis Art Museum: Every other Wednesday, doors open at 6:30, Movie begins at 7:30. Milwaukee film historian Dale Kuntz presents selections from his rare collection of classic films from the 30s and 40's. Films are shown on 16mm, reel-to-reel film. Most of these cinematic treasures are not available on DVD so don't miss this opportunity to see these films in their original glory on the big screen. Prior to each screening, Dale fascinates the audience with his knowledge of film history, giving the inside scoop on each film, including bizarre details about the stars and clues to help the audience spot little oddities that ended up in the film instead of on the cutting room floor. http://charlesallis.org/movietime.html




Open Gym at Midwest Twisters: Come into the gym and let your children get their wiggles out! Trampolines, a foam pit, climbing & swinging ropes, a rock wall, slides, and safe gymnastics equipment. This is a supervised time, not a structured class, where children can come and play on the equipment. Open Gyms run year round. The days and times are different at each 3 locations, and do change between the school year and summer. Check the schedule here for the location(s) you are interested in.

Childrens Story Hour: At Something More in Greenfield, story hour is every Thursday from 10 to 11 a.m. in our play castle.

Feeding Time at the UEC: Join the Urban Ecology Center?s animal residents for lunch. Saturdays at 1 p.m. Free for all ages. 1500 E. Park Pl. (414) 964-8505.

Music on KK: Joyce Parker Productions presents free music concerts every Saturday from 3 to 4 p.m. (donations are appreciated.) 2685 S. Kinnickinnic Ave. (414) 744-8866.

Betty Brinn Children's Museum: participate in interactive stories, songs and puppet shows every Saturday at 11:30 a.m., free w/admission

Raptor Saturdays: Get to know Sir Frederick II, Schlitz Audubon Nature Center's bald eagle, and a few of his feathered friends. First Saturday of every month at 1 p.m. Free with $4 admission to SANC. 1111 E. Brown Deer Rd. (414) 352-2880.

Wisconsin Geological Society's Junior Rockhounds: Meets the second Monday of the month (except July and August) at 6:30 p.m. Call Jody at 414-771-4780

Children's Health Education Center presents health & safety related classes at Betty Brinn Children's Museum on the 3rd Thursday of the month from 5-8 p.m. Free admission.

Classes for Lifestages: Community classes on a variety of health, safety & wellness issues, 1-800-272-3666 (option 2) www.froedtert.com
AMF South Park (South Chicago Ave., South Milwaukee) Family Bowling Specials between 10am and noon every Sunday offers $1 bowling, $1.50 each for shoes, popcorn & sodas. AMF 414-762-9500
Mommy Matinee at South Shore Cinema every Thursday at noon. 7261 S 13th St., Oak Creek 414-768-5960

Milwaukee Art Museum:
Studio Workshop School Program #1 (Grades 3-5): Explore an hour of hands-on art making and an hour docent-guided tour on one of the following topics: Animals, Portraiture, and Color and Design. This program is developed for groups of 20 to 60 maximum students. It is available to your students Monday, Tuesday, Wednesday and Friday from 10 a.m.-12:30 p.m. and Thursday from 11:30 a.m.-2 p.m. The special fee for participating in this program is $6 per student and chaperone, which includes Museum admission.
Studio Workshop School Program #2 (Grades 6-8): Explore an hour of hands-on art making and an hour docent-guided tour on the following topic: Portraiture. This program is developed for groups of 20 to 60 maximum students. It is available to your students Monday, Tuesday, Wednesday, and Friday from 10 a.m.-12:30 p.m. and Thursday from 11:30 a.m.-2p.m. The special fee for participating in this program is $6 per student and chaperone, which includes Museum admission. Contact: Sylvia Peine at 414-224-3828 or sylvia.peine@mam.org
Revised: 8/17/2017 -op