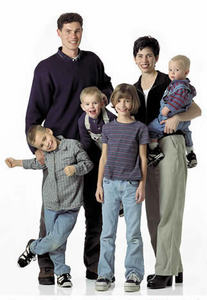 Welcome to the web site designed just for Homeschool Support Group leaders!
Only those leaders who have group web sites with Homeschool-Life.com, in good standing and have completed their 60 day trial period will have access to this site. I have purposely included as little personal information about each group leader on this site for security and privacy reasons.
You need to know that you are among friends. Each of the members that belong to this site are leaders, just like you are. They share the same struggles, challenges and joys in providing leadership to their group.
This web site's purpose is to provide a means for support group leaders to:
1) Communicate and ask questions to each other
2) Encourage one another
3) Share files, insights, etc.
4) Assist in offering ideas to improve the group web sites
Enjoy this site! Spend some time getting to know one another, maybe ask a question, introduce your self and go from there...this is your site!
What do others say about Homeschool-Life.com:
"Thank you for providing the website. I have gotten so many compliments. Even many of the people who thought they could not function without the hard-copy newsletter prefer the site. We have wanted to take the newsletter on-line for many years but security has always been the main issue. Having edited our newsletter for 2 ½ years I could see the advantages of a website- less cost, easier to have multiple people involved in editing, constantly up-dated information (changes in dates, times and location of events made quickly and easily) and almost, unlimited space. My family has also put together the directory for the last 15 years. Now we don't have to fit that into our home school schedule.
- - Homeschool Group Leader, Nebraska 200 families