Basketball Registration Info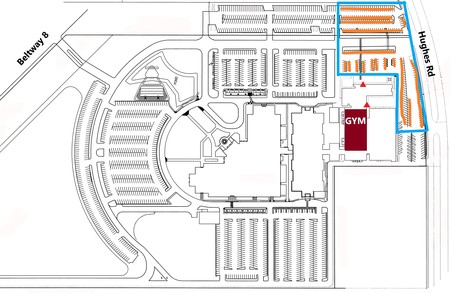 2019 CHSA Basketball Registration
Saturday, September 14th
9:00am-Noon
Sagemont Church Gym -
11323 Hughes Rd
(see attached map for directions)
We require that each player and at least one parent attend. If you have more than one child playing, then both parents should come so that each player has a parent at their individual team meeting. If it is not possible for you to attend Registration, please contact Cindy Dube (cdube34@gmail.com) beforehand so a good time to reschedule and collection of information can be determined.
The morning has changed somewhat to cover all the necessary information prior to all required payments.
All CHSA Basketball Meeting: 9:00am-10:10am
Individual Team Meetings: 10:15 am-11:15am
Registration Stations:
18U/16U (V/JV) REGISTRATION

12U/10U REGISTRATION

14U REGISTRATION
---
All CHSA Meeting Agenda
Opening prayer/welcome

Form Review

Player Representatives

Volunteer Positions

Fundraising

Tournaments

Website

Closing Prayer
---
Individual Team Meetings
Everyone will be dismissed to attend the team meetings prior to rotating through the stations. Locations will be determined and shared the morning of registration.
---
Registration
Items to have completed or bring:
Online parent/player guidelines form
Online Medical release form (if not submitted at summer practice or tryouts)
Birth Certificate, can be a certified copy as we will not be keeping, just scanning.
Register for a website ID (if new to CHSA), update profile if returning family.
Checkbook
Stations: (after checking in, you can go to any available station and get checked before payment).
Check-in Station-Paperwork

Submit paperwork listed above
Confirm website registration (or register on the spot)
Receive registration checklist to use at subsequent stations

Birth Certificate Scanning
Volunteer Station

Confirm requested volunteer position or select one from list available. You will be contacted by the event coordinator for training or more details if necessary.

Uniform Station

Jersey number verification/assignment
New uniform steps if you were not at tryouts/summer practices

BV

Determine appropriate sizes
Returning players confirm uniform

12U/10U

Determine appropriate sizes for jersey

BJV/B14U

Confirm sizing of uniform
Returning players validate information

Fundraiser Station

Submit Sponsor sheet from Sponsor shirt fundraiser. Determine fundraiser needs. Sign up for Scrip if haven't already

Payment Station-Registration Fees, uniform payment, fundraiser buyout.

Registration Fees -See schedule below.
Uniform fees

12U/10U - $50 jersey purchase only
B14U & BV -$105 purchase
---
Payment options-cash/check discount and option for paying online through Paypal.
Cash/check discount

If paying online

BV*

$540.00

$555.00

GV

$500.00

$515.00

BJV

$500.00

$515.00

B14U

$500.00

$515.00

G14U

$500.00

$515.00

B12U

$500.00

$515.00

B10U

$350.00

$360.00

G12 &10

$250.00

$257.50

* Uniform Rental Included
---