Public Business Directory
Businesses listed here are owned and operated by our member families.
Browse Alphabetically ABCDEFGHIJKLMNOPQRSTUVWXYZAll
Nicole LaPointe Photography
Submitted by: LaPointe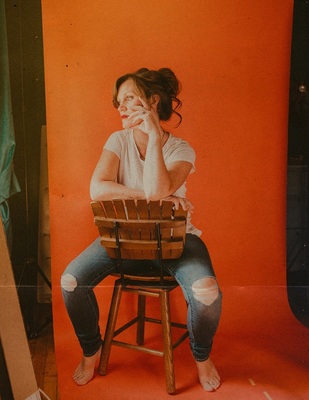 Hello!
Thanks for stopping by! Here is a little about me and what I offer to the communities of Northern Michigan & NE Florida!
I specialize in Artistic Lifestyle Portraiture & Documentary Photography for clients in Michigan & Florida.
I am also an Abstract, Landscape, Street, Concert, & Wildlife Artist with artwork for sale. In addition, I do brand work for companies and clients.
I have been practicing photography for 20+ years now.
I am a Click Pro Elite Artist with the International Click Community, of which you have to be invited based on a 150+ image portfolio review acceptance that align with the 10 key components of the art of photography.
I am part of the Worldwide Documentary Family Photographer Community, also based off acceptance to my body of documentary and photojournalist work.
I was a 2X VOICE finalist in 2021, which is an annual photography competition hosted by Click & Company, giving a platform for artists to share their unique voice. This prestigious Voice competition has over 45,000 photos submitted, the top 1% make it through.
I have been published in photographer's magazines such as, This Detailed Life, International Kid Model Magazine, Summerana, Child Couture, and with name mentions in Click magazine.
I am an educator, currently offering a Beginners Photography Course via Zoom, a Start to Editing Course, and working on two new courses to be introduced soon.
I am the Curator and Moderator of the feature hub on IG, This Artist Soul.
I have a passion for documentary work, and have completed a 365 project (a shoot and edit daily project), and am currently working on completing another 365 for 2022.
I am currently taking new clientele in the Northern Michigan area for fields of Family, Weddings, Elopements, Newborn, Seniors, Sports, Dance, Engagement, Maternity, Headshots, and Branding. My artwork is also always up for sale. Of which you can contact me to purchase or discuss if I have something you are looking for to fit your unique interior design. My 6 week live Zoom, Beginners Photography Course will be running again in October and I am currently accepting students. My self paced Start to Editing Course is also currently available.
You can find more of my work on Instagram at www.instagram.com/nicolelapointephotography
You can find my website here:
https://nicolelapointephotography.bigcartel.com/
You can find my FB here:
http://facebook.com/NicoleLaPointePhotography
Please feel free to reach out to me via, Instagram, FB, or email jnlapointe131981@gmail.com to book your session, gift a session (I do offer gift certificates!), inquire about artwork for sale, or my courses.
My upcoming Super Mini's are only offered once a month, are themed and are as follows:
June 18th Father's Day
July (TBA) Summertime
August (TBA) Back to School
September (TBA) Grandparents Day
October (TBA) Autumn Days
November (TBA) Holiday
December (TBA) New Year Celebration
Sincere thanks if you read this far! I appreciate your interest in my work. I am proud to be a photographer representing communities throughout Northern Michigan and Northeast Florida.
Contact: 305 Garfield St, East Jordan, MI 49727 | Phone: 9046078618 | Cell: 9046078618
Surface Specialists of Michigan
Submitted by: Streifel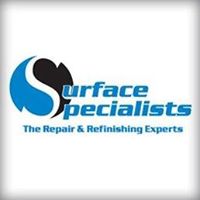 The team at Surface Specialist's is dedicated to providing the highest quality bathtub, shower, whirlpool, spa or pool repair and refinishing needs.
Servicing all of Northern Michigan and the Upper Peninsula.
We are an authorized service provider for over 70 manufactures.
Typically we can repair or refinish your existing bathtubs at a fraction of replacement costs, while saving days of your bathroom been unusable.
Some of our services are as follows: chip and crack repairs, cracked floor / leaking floor repairs, application of a textured bottom, safety walk in conversion, whirlpool conversion, tub and shower refinishing, whirlpool and spa mechanical repair.
We repair the following surfaces: Fiberglass, Gel coat and Acrylic, Enamel, Porcelain, Plastic, ABS, Marble, Granite.
Our promise is to provide services to our customers with quality workmanship while keeping your budget concerns in mind.
We look forward to working with you.
Contact: 11758 woodview trail, Gaylord, Michigan 49735 | Phone: 9896192827 | Cell: 9896192827 | Fax: 877-766-4562