Public Business Directory
Businesses listed here are owned and operated by our member families.
Browse Alphabetically ABCDEFGHIJKLMNOPQRSTUVWXYZAll
Bragg Family Farm
Submitted by: ADMIN
Maple Syrup Products
Jams and Jellies
Fruit and Vegetables when in season
Coming soon Gluten Free Baked Goods
Contact: 7037 Hayes Tower Road, Gaylord, MI 49735 | Phone: 9897311167
Flowers by Evelyn and Flowers by Josie
Submitted by: Bradstreet
We are a family owned and operated by friends and family of CHNM! It would be our pleasure to serve you for your floral needs as well as any tuxedo rentals.
Contact: 125 N. Otsego Ave, Gaylord, mi 49735 | Phone: 9897326227 | Cell: 9897325288
Freedom Home Construction
Submitted by: ADMIN
Licensed, insured and experienced builder specializing in commercial and residential building, remodeling and church maintenance. Free quotes.
Contact: 201 Elizabeth St, East Jordan, MI 49727 | Cell: 231-487-2022
Golf Gaylord
Submitted by: ADMIN
We are a full service golf store located in the beautiful golf destination of Gaylord, Michigan.
We carry all major brands of clubs for golfers at any age, select apparel and shoes, and the accessories to keep you on top of your golf game! We do on-site, same day club repair and can custom fit clubs based on your needs. We also buy and sell used clubs.
We can arrange golf lessons and have a state-of-the-art launch monitor - The Flightscope available for use.
Our goal is to provide friendly, knowledgeable service and the best prices around.
Contact: 1050 S. Otsego Avenue, Gaylord, MI 49735 | Phone: 989-731-6622 | Fax: 989-731-5650
Surface Specialists of Michigan
Submitted by: Streifel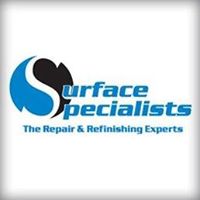 The team at Surface Specialist's is dedicated to providing the highest quality bathtub, shower, whirlpool, spa or pool repair and refinishing needs.
Servicing all of Northern Michigan and the Upper Peninsula.
We are an authorized service provider for over 70 manufactures.
Typically we can repair or refinish your existing bathtubs at a fraction of replacement costs, while saving days of your bathroom been unusable.
Some of our services are as follows: chip and crack repairs, cracked floor / leaking floor repairs, application of a textured bottom, safety walk in conversion, whirlpool conversion, tub and shower refinishing, whirlpool and spa mechanical repair.
We repair the following surfaces: Fiberglass, Gel coat and Acrylic, Enamel, Porcelain, Plastic, ABS, Marble, Granite.
Our promise is to provide services to our customers with quality workmanship while keeping your budget concerns in mind.
We look forward to working with you.
Contact: 11758 woodview trail, Gaylord, Michigan 49735 | Phone: 9896192827 | Cell: 9896192827 | Fax: 877-766-4562