Public Business Directory
Browse Alphabetically ABCDEFGHIJKLMNOPQRSTUVWXYZAll
1898
Submitted by: Brandsrud
Goat Milk Soap, Raw honey, customized grazing, photography, outdoor adventuring (you can come do some outdoor walks)
Contact: 19249 466a Ave, Estelline, SD 57234 | Phone: 6056511277
DBK INC
Submitted by: Matson
General Contractor and Home Builder see our website for more info.
Brent & Betsy Matson
KnightForgeSD
Submitted by: Oppelt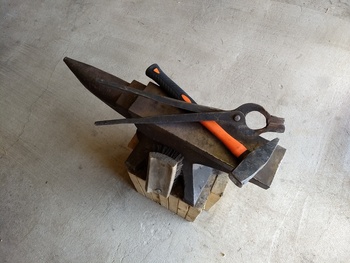 For beautifully crafted, hand forged, uniquely designed tools and art made by Evan and Caleb Oppelt, call, text or email them to place a custom order or take a look at their current listings on their Etsy shop. Their favorite items to forge are knives of all styles and sizes, but have also made jewelry items as well as camping and gardening tools.
Contact: 17274 466th AVE, Goodwin, SD 57238 | Cell: 6058846247
Prairie Perfections
Submitted by: Matson
My daughter and I have made homemade soap. Check out our Facebook page to see all our different soaps.
Betsy Matson