Public Business Directory
Browse Alphabetically ABCDEFGHIJKLMNOPQRSTUVWXYZAll
Camy LaLonde, ACE Certified Personal Trainer
Submitted by: ADMIN
Specializing in consulting women on their physical fitness and health-driven lifestyles. Learn how to develop of lifelong, practical, and realistic fitness regimen that does not require a gym or special equipment. Free one-time consultation for homeschooling moms and daughters.
Contact: 1492 West River Rd., Traverse City, MI 49696 | Phone: 2317144259 | Cell: 2317140638
Intricately Woven Birth Services, LLC
Submitted by: ADMIN
I am a DONA-trained birth doula, Certified Placenta Encapsulation Specialist (IPPA), and a Certified Child Passenger Safety Technician through Safe Kids (meaning that I can perform car seat checks and installs in your vehicles--there is not a charge for this service). I also offer herbal tinctures and salves, as well as essential oil blends made from pure therapeutic grade oils. I attend home births and hospital births in the greater Grand Traverse area. Please visit my website for more on what I offer and how I can serve your family during such a sacred time in your life!
Contact: 2322 Treelane Dr, Traverse City, MI 49686 | Phone: 231-392-6770
Peters Music Studio
Submitted by: ADMIN
We teach all ages on piano, organ and voice. Our instruction comes from the classical musician perspective, training musicians to be competent in theory as well as having fun playing music. Call for an appointment today!
Contact: 6635 S Center Hwy, Traverse City, MI 49684 | Phone: 2315909337
Precious Light Pictures. LLC
Submitted by: ADMIN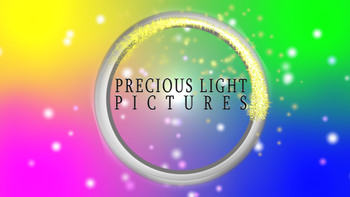 Narrative Film Production, Script Consulting and Supervision, Screenwriting, Documentary Film Production, Public Service and Commercial Advertising Film Production.
Contact: 10993 S Elk Lake Rd, Williamsburg, MI 49690 | Phone: 231-313-2420
Walk By Faith 777
Submitted by: ADMIN
Walk By Faith 777 is our small, home-based, family business. We make a variety of products for outdoor enthusiasts. These include: leather belt pouches, leather sheaths, other leather items, flint striker kits, take-down buck saws, axes, tomahawks, fokos walking sticks, and knives. Everything is hand-made by our family.