CenTex Chargers Homeschool Sports Association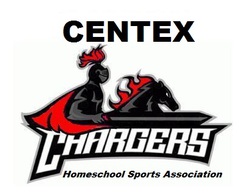 The CenTex Chargers is a sports association started by homeschoolers to serve the central Texas area. We have athletes from Temple, Belton, Killeen, and the surrounding communities, and do not limit our membership geographically. In addition to the sports we currently offer, we are open to offering others if coaches volunteer for those sports. We are a nonprofit volunteer organization and rely on our parents and sponsors for our existence! Please contact us if you would like more information.
WE ARE CURRENTLY IN NEED OF COACHES FOR FOOTBALL, VOLLEYBALL, BASKETBALL, BASEBALL, TRACK, and other sports. Please click below for more information, or call our Athletic Director, John Ash, at 254-493-8469.
See our association website for more detailed information about our organization: https://centexchargers8.wixsite.com/chargers
NOTE: We are currently migrating our Chargers information from the old Teamopolis site to this one. Complete information will remain on the Teamopolis site until all information is migrated, at which time the Teamopolis site will be discontinued. Please note that the above website is under construction. If you have any questions, please click on the contact form at the bottom of the Chargers website page. Thanks! And if you'd like to work on our Wix website, please contact us about that, too!