Welcome to Monarch Adventure
---
Are you interested in raising and tagging a
Monarch Butterfly?
Sign-up for a monarch workshop class and start
Your Monarch Adventure!
---
Click the side menu class registration to sign up for a class
or email monarch.tag@gmail.com to arrange a class date and time.
---
Learn about the Amazing
Gospel Analogy in the Life Cycle
of the Monarch Butterfly
For since the creation of the world
His invisible attributes are clearly seen . . . .
being understood by the things that are made,
even His eternal power and Godhead . . . .
Romans 1:20 (NKJ)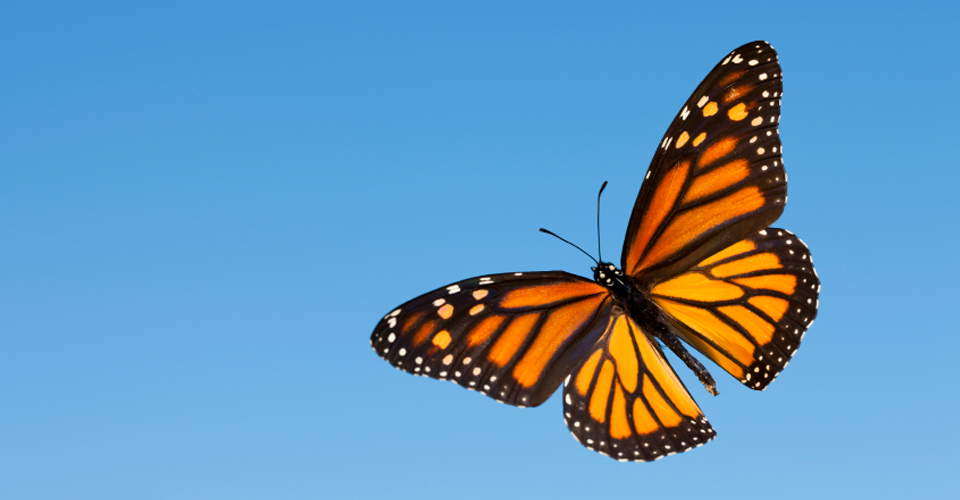 July-August-September
is Monarch Butterfly Season
August is the high point of the Monarch Migration season.
The monarch caterpillar feeds on milkweed. Monarchs are the only known insect that migrates. For many years Pam Courtney has offered a monarch tag and release programs, where students raise monarch caterpillar(s), observe the transformation to an adult butterfly, tag and release.
---
Fun Fact: Monarchs migrate to Mexico.
Two of our tagged monarchs were
recovered in Mexico.
Monarch Adventure Photos from Mexico Overwintering Sanctuaries
https://photojournalingm-s.smugmug.com/Monarch-Adventure/
By Photographer Dr. Michael Jeffords and Susan Post of Illinois.
---
Step One:
Got milkweed? Locate milkweed in your area …..
Milkweed can be found in parks, along bike paths, in fields,
maybe even in your backyard!
---
Step Two: Register for a 3 hour Field Day Class
Monarch Field Day Class
Approximately 3-hour field trip - on location, such as a monarch field or park where milkweed is available, or public indoor location, library, classroom, church, or private home.
Monarch Butterfly Tag and Release Field Day - (3-hour field trip) available in July and August and September offered by Pam Courtney
---
LOCATION: At a milkweed public source field ….
FOR: Families and students, and adult life-long learners of all ages. (from young to 99)
There is NO cost to attend the field day. Cost is only for those wanting to purchase caterpillars and website access for educational follow-up during the season you raise your monarch.
TO REGISTER: Register for membership on this site.
COST: $15 Per Family. Caterpillar larva is available to purchase for those wanting to take a caterpillar home and participate in the tag and release program. Because finding larva is the field is hit-or-miss, I have caterpillar larva on order, along with the tag kits.
Website Access Cost: $10 per family per year. Follow-up WEBSITE access cost is $10 per family (For those who attended a class are offered a discount rate of $10 registration to this website) for one year. Website follow-up gives access to presentation materials, registered tracking of your monarch, forum information for local information and more.
Additional Caterpillar Cost $5. If additional caterpillars are desired the cost is $5 per additional caterpillar.
CLASS CONTENT: Class covers the care of the caterpillar, and the tag and release process, and the Amazing Gospel Analogy in the Life Cycle of the Monarch Butterfly.
Upon completion of the one-day field day class (approx. 3 hours)
TAKE ONE HOME: Students will have the option to take a caterpillar home, to raise, and observe the life cycle to butterfly, then tag and release the butterfly.
---
Step Three: Tag and Release your Butterfly - and
Participate in a Home Bible Study to learn about the
Amazing Gospel Analogy
in the Life Cycle of the Monarch Butterfly
Tag and Release the Butterfly is done within 2 days
of the butterfly emerging from Chrysalis.
---
Class Details:
Field Class is approx. 3 hours on location (of a milkweed field location)
Time Commitment:
Caterpillar stage is about 2 weeks or less, depending on the size of the specimen. (milkweed source required to replenish milkweed every 2 – 3 days).
Chrysalis stage is about 9-14 days. (no maintenance)
Once Butterfly emerges – Tag and Release
Track your butterfly online and check to see if your butterfly is recovered in Mexico.
---
In His Service,
Pam Courtney