Our Instructors
Qualified academically and experientially, our instructors teach from a Biblical perspective, not only sharing valuable information with our students, but Jesus' love as well. Instructors treat each child with love, respect and care thus providing a safe, welcoming environment in the classroom.
Mrs. Jennifer Johnson: Pre-K and Kindergarten

Jennifer received her BA in Elementary Education with specialities in Early Childhood Education and Infant and Toddler Development from Bethel University in 2005. She taught in both First and Second Grade in schools in Atlanta, GA for four years. Though she loved being in the classroom, in 2009 she left her public school job for the priviledge of being a stay-at-home mom. During her stay-at-home mom years, she has used her teaching skills to create a free preschool day at their family Chick-Fil-A restaurant in Indiana for the community, volunteered as a BSF teacher and Sunday School teacher, and worked as a Student Teacher Supervisor for Purdue University. In 2015, her family moved to Minnesota which is home for both Jennifer and her childhood friend/high school sweetheart/husband Andrew! In 2015, Jennifer started her first year homeschooling Kindergarten for their oldest son. The Johnsons have five children: AJ , Jamison , Aubrey, Gabriel, and Evelynn. Jennifer loves teaching and working with children of all ages and is passionate about working with the younger students at SCCC!

Mrs. Kimber Carter: Speech Communications
Kimber Carter lives in Apple Valley with her husband and three beautiful daughters, whom she has homeschooled for 6 years. During that time, Kimber has participated in homeschool co-ops and programs, where she taught Young Literature and Speech Communications in a small co-op setting. She has been on the leadership team for MOPS at her church (First EV-Free in Minneapolis) for the past 15 years and currently serves as a youth leader there.
Mrs. Vivie Pavlak: Cultural Studies

Vivie Pavlak was born and raised in Guatemala City, Guatemala where she studied Foreign Trade, Communication, Interpretation, Translation, and World Missions. She became an ESL teacher at a large Christian School where she taught 1st - 11th grade students. She also worked as an interpreter for several missions groups and while working there, met her husband who is from Minnesota. Together they founded Up North English Academy in Guatemala where they continued teaching English as a second language while sharing the gospel with students. Vivie and her family moved back to Minnesota in 2016 and have been homeschooling since 2012.
Mrs. Lisa Presley: Art
Lisa earned her BS in Elementary Education/Special Education with Distinction from the University of Nebraska-Lincoln in 1988 and her Masters Degree in Teaching Children with Behavior Disorders (K-12) along with an endorsement in Learning Disabilities from the University of Nebraska-Omaha in 1993. She was a special education teacher for 7 years. In Omaha, Lisa met her husband, Ted, an Air Force Pilot. They married in 1994, and in 1995, became parents to a daughter. Lisa quit teaching, and became a stay-at-home mom while continuing the life of a military spouse for 20 years. Lisa and her family have lived in Nebraska, Mississippi, South Dakota, Virginia, and Texas as part of the military community. Lisa and her family moved to Farmington, Minnesota, in July 2013. Ted retired from the Air Force and was hired as a Delta Airline Pilot out of Minneapolis. Since 2006, Lisa has homeschooled her 4 daughters. Alyssa (22) lives in Abilene, Texas. Laura (19) will be a sophomore at University of Wisconsin-Stout this fall. Kirsten (16) is a junior, and Erin (14) is a freshman. Lisa has been involved in teaching children, besides her own, in whichever state they have lived. She has been a preschool and 1-2 grade Sunday school teacher, AWANA Sparks and Cubbies teacher, and a VBS teacher throughout the years. Lisa loves teaching children! She is excited to continue in her second year with SCCC and will be teaching Art to the Lower Elementary grades.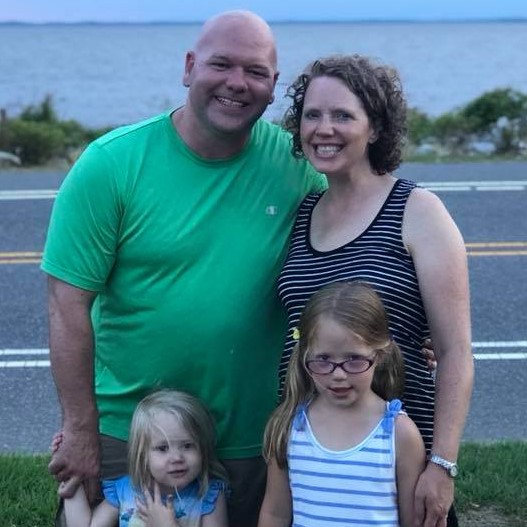 Mr. Jason Reilly: Gym and Science

Jason Reilly has been a teacher for 15+ years. Most of that time was spent teaching science in School District 191 where he taught Biology, Physical Science, Anatomy and Physiology, Geology, Life Science, and Basic Chemistry to grades 7th-12th. Before that, and overseas, he taught elementary aged students science, but also English. Jason has been blessed to teach in five other countries while doing missions, which is one of his other passions. For as long as he can remember, he has had a passion for science, but it wasn't until he met Jesus that he truly came to see the miracle of the creation around and in us. He left the public schools at the end of the 2011 school year to raise his little girl and teach homeschoolers, and has been deeply blessed by the experience. The Lord put on his heart the need to prepare young followers to deal with the growing world of science, to help them to know and share the real truths, and ignite a passion to learn about God's amazing creation.
Mrs. Chelsie Schmidt: Biblical Worldview

Chelsie Schmidt graduated from Bethel University with a degree in Biblical and Theological Studies. She has previous experience working in camping ministry and youth ministry.
Chelsie is currently a stay-at-home mom to Aiden and Savaya and is married to a wonderful man named Alex. Their family enjoys spending time together and going on outdoor adventures!