Fields Family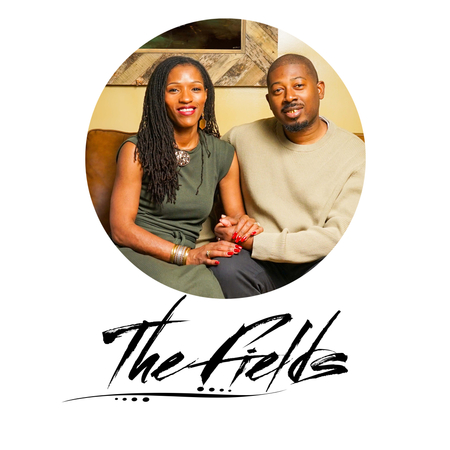 "Leadership, comes out of the home, not from the outside looking in, not the world. The greatest youth program is the institution of family."
- Evangelist Ronald L. Fields, II
Ronald L. & Latasha H. Fields are natives of Baton Rouge, Louisiana, Overseers and Pastors of Our Report Ministries & Publications in Chicago, IL and the founders of Ky'Ijel Group Christian Academy (Homeschool Academy), Christian Home Educators Support System (CHESS) and EPIC Café-Empowering Parents Igniting Communities. They have been home educating since 2006, and are pillars of their community, where they uphold school choice, the restoration of family, and faith in Jesus Christ.
Mrs. Fields is the State Coordinator of Illinois for ParentalRights.org, a and 1776 Unites Achievers. The Fields have over 21 years of entrepreneurial experience in real estate industry, Property Management and non-profit Housing, and Barbering. Mrs. Fields has a BA in Business Administration from Trinity Christian College in Palos Heights, IL.
On June 19, 2019, Mrs. Fields gave her personal testimony of perseverance to the Congressional House Committee on the Budget about "Poverty in America: Economic Realities of Struggling Families." She has also appeared on Fox and Friends, Newsmax, and AM560, The Answer, with Dan and Amy, Black and Right, The Charles Love Show, podcasts and other outlets. Her opinion piece God, Parents and the '1619 Project' was featured in the Wall Street Journal.
In her first 1776 Series interview, Mrs. Fields discussed homeschooling's ability to bring children closer to their parents. "Everybody wants to be heroes to everybody's children," said Mrs. Fields, "why don't we make the parents their heroes?"
The Fields believes strongly in the Biblical concept of family. The Bible clearly teaches us how we should be teaching and guiding our children. The Book of Deuteronomy 6 commands us to "teach them diligently," Proverbs 26:6 tells us to "train them up" and Isaiah 28 teaches us to impart "here a little and there a little" just to name a few. Parents have the God-given right to lay a sure foundation of Biblical training and structure in the life of ones' child, not the world!
Ronald and Latasha have been married since 2005. Together they have four children! They have a homeschooled-to-college graduate and are currently homeschooling their other three children.