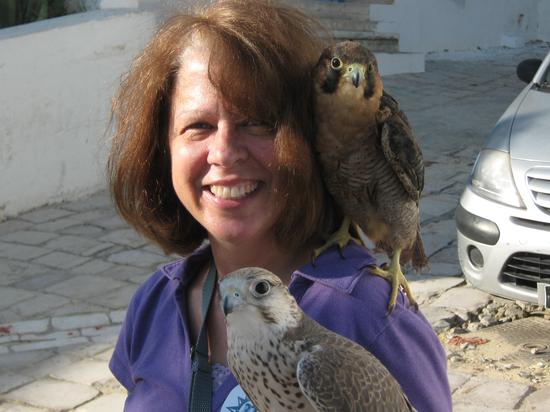 I gave my life to Jesus Christ in 1970. I married in 1980 and homeschooled my two children till they reached college. My husband works at CBN, my son is a pastor in the Orthodox Presbyterian Church, and my daughter is a homemaker and teacher at HSP. I began teaching Science at HSP in 1992.
Reviews from my students:
"You're the best science teacher any student could ever wish for! From the lectures to labs, I've greatly enjoyed every minute of being one of your students this past year. Biology, particularly anatomy, is definitely one of my favorite subjects. I'm planning to use this interest of mine and become a science major of some sort. But none of my passion would have come about without you. You've truly shown me and all of the kids you have ever taught the outstanding beauty of God's creation." A.A.
"Thank you, once again, for being the best science teacher anyone could ask for. I'm very sad that I can't stay with you for the rest of high school." G.G.
"My favorite class this year was without a doubt Mrs. K's Biology. . . . Some labs and activities that I found especially helpful were: all dissections, cell-eating riddle, the skin sensitivity test, the label hand-outs, and Jeopardy." G.B.
"Most of all I liked the pool noodles. I thought that was a wonderful and creative way to show us about mitosis." T.S.
"Why do I like my Biology class? Where to begin is a better question! I liked basically everything!" S. K.
"Biology class was without a doubt my favorite one this year." A.M.
"I have learned a lot in this class, both knowledge and morals. You were an awesome teacher! I'm always amazed at your patience in class." D.S.
"Overall this class was super fun. You're the best teacher EVER! Thank you for teaching me." G.G.
"This Biology class has widened my worldview and greatly increased my knowledge bank. When we were studying plants, so many "mysteries" were solved and explained to me. I would go on a walk and notice all of the plants, leaves, trees, etc. It was fun! I'm really happy that I got to take this class." H.S.
"The aspects of this class that I will remember the most will be the intense Jeopardy matches, the mitosis demonstration, and the Jello cell. Coming into this class I was terrified of dissections, but now, even though I don't truly enjoy them, I have grown confident and have learned many things from the dissections." J.L.
"I liked the activities, including Jeopardy, label games, and all dissections (owl pellets, rats, eyeball, etc.). They are good to do because it is more hands-on and a more fun way to learn." A.A.
"In Biology this year, I really had an overall awesome experience. . . . The lectures had to be one of my favorite parts of the class. They really helped me comprehend and understand whatever chapter we were on." C.C.
Reviews of the textbook/lab book:
"The textbook was interesting to read and very informative, without making it too complex for the reader to understand." G.B.
"Honestly, the textbook, lectures, and lecture notes are where I learned the most, but the label games, cell-eating riddle, mitosis demo, Jello cell, and all of the dissections helped me understand everything visually. . . . The textbook and lecture notes helped me become familiar with the terms, and the visual activities helped me understand why and where everything is." S.H.
"The curriculum is very good and I love having the lecture notes." A.A.
"The textbook made the homework very easy and the pictures were good." D.S.
"The lab book was very helpful. It was a guideline to our dissections, it made everything easier." K.S.
Current Classes
Biology – Instructor (open)
Physical Science 5th-8th – Instructor (open)
Physical Science -5th-8th – Instructor (open)