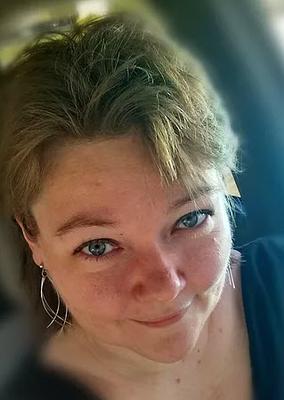 Ruth Cooper loves math and math-related topics, enjoys the mystery and beauty inherent to the mathematical and engineering worlds, and works to share that delight with others. She believes each student learns in his or her own way and the ultimate goal is to find what it will take for each student to be successful in their studies. To that end, Ruth has taught and tutored math/math-related subjects (K-Calculus) since she was in high school, teaching math online for the past 10 years.
Ruth lives with her husband, Jason, their three boys, and the memory of a fish in Virginia Beach. She is a homeschool graduate, a Saxon "survivor," holds a Master's in Business Administration from Heriot-Watt University (Edinburgh, Scotland), a partial degree in Pre-Med Biomedical Engineering from Virginia Commonwealth University, and is currently working towards a second Master's in NILD Educational Therapy and a PhD in Education with a focus in Mathematics Instruction at Regent University.
Ruth is also an avid CrossFitter, a Level 1 CrossFit Trainer, half Ironman/marathon runner, and heath/fitness nut with varied interests and accomplishments ranging from lifeguard, EMT and Uber driver to bookkeeper, test scorer, and webcomic creator (myxnor.com). Ruth is also a complete nerd, the owner of Simply Carrot (a cake/cupcake business), and loooves coffee.
Payment information:
PayPal: [email protected]
Venmo: @Ruth-Cooper-42
Check/Cash/Metallic Discs: Ruth Cooper (contact me for mailing address)
Current Classes
Brain Bridges Educational Therapy – Instructor (open)
Brain Bridges Educational Therapy – Instructor (open)
Algebra 2 – Instructor (open)