Brain Bridges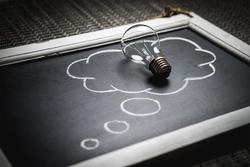 An integrated approach toward building more competent, confident learners
An unprecedented partnership with Homeschool Plus to bring Educational Therapy to homeschool students

Students benefit in cognition, perception, academics, and social/emotional control

Individual and small group therapy sessions to increase attention, processing speed, memory, oral and written skills, auditory processing & more

Help for the learner struggling with dyslexia, ADHD, dysgraphia, and dyscalculia

Students assessed and met at their current functional level with regular progress measurement

Critical thinking classes for special attention in the area of focus and increasing attention span, self-regulation, and decision making
Occupational Therapy and Social Skills Classes
Help for children struggling with motor skills such as poor grasp patterns and difficulty manipulating smaller objects

Help for children struggling with handwriting skills and handwriting legibility

Help for children struggling with poor hand strength (can't hold a pencil correctly, press too hard on the pencil)

Help for children struggling with sensory processing (can't sit still, frequent fidgeting, have a hard time staying focused when challenged)

Help for children struggling with the right/left side of their body, knowing their right from their left, or coordinating both sides of their body together

Support for children with dysgraphia

ADHD and sensory processing disorder

Help for children struggling with body awareness (clumsy kids who drop things, frequently bump into things).

The therapist will collaborate with the family to ensure understanding and reinforcement of the home program

Individual or group sessions available
For specific questions about Brain Bridges, please email [email protected]
Brain Bridges Testimonials 2020-21
In 3 months, my son went from struggling to read phonics books, to now reading level 2 (not quite grade level) books willingly, WILLINGLY, to his sister at night. That makes me want to cry as a parent. He is starting to actually comprehend what he reads (still a struggle) but so, so improved from where he was at in August of 2020.
Kristina Beville

Brain Bridges has been such a blessing and practical help for our son. He has received excellent instruction and assistance in handwriting, math, processing information, spelling, and writing. His therapist is very encouraging to him, which results in him aiming high and growing at a rapid rate. The prices at HSP are the best around and very worth it. I would recommend this program for anyone who needs it.
Carrie Rubinow

"We have had a very positive experience with the Brain Bridges program. Our nine-year-old has been working with an education therapist, as well as participating in the math and reading classes. We have seen progress and improvement in multiple areas. Our son relates and responds well with his teachers and is able to keep with the pace of the program. Although we are moving from the area, we will keep working with an NILD therapist so he can get the most out of this program."
Sarah Eddlemon
I wholeheartedly recommend Brain Bridges program: the thoroughness of his evaluations, professional, explanations, the way therapy was initiated with a fearful child, - all of it worked. Our son went from melting down over homework, no confidence and being unable to be left alone to being a successful confident child who makes friends and is independent. Now, he tries new foods and activities, flies through his schoolwork, and has discovered new abilities such as piano and lacrosse. I love to see the growth and know that he will have fewer struggles in the future because of the work he has done in educational therapy and the skills he has gained.
His therapist worked to get him to gradually tolerate frustration and occasional failure. He started to grow and succeed, which encouraged him try more. Assignments went from lots of time and tears, to five minutes and great pride in his work. People comment to me about how talkative and confident he seems. They say he has "come out of his shell."
A.B.
Student: "You remind me of a movie I watched when a man was asked, 'What do you do for a living?', and he replied, 'I make a difference.' - because that's what you do."
Student: "I just don't know how my brain is doing this!" (after saying her entire bluebook page and reading words).