Registration Information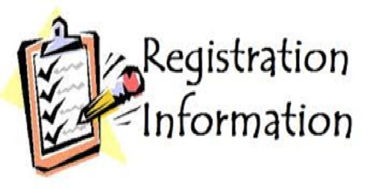 Registration Instructions for New Members
Go to homeschoolplus.org and click on join on the top bar. Fill in all the information with a Christian statement of faith and hit submit. Your application will go to the HSP Director, Margaret McLewin to review. You will receive an email once your application has been approved.
Please note: The Family Registration Fee must be paid in full before you can register for 2019/2020 classes. (Please allow a few hours for us to mark you paid and active. Once marked active you can register for classes.)
Registration fee - $150.00 before June 1, 2019, $175.00 after June 1, 2019. Participation fee is $100.00 and is due by March 1, 2020. This can be paid in increments or all at once. Registration fee after January 1, 2020 is $100.00. Participation fee after January 1, 2020 is $50.00
· Login to your account on homeschoolplus.org – Your balance will appear on the top bar. Click on it and pay directly to HSP online. You may also pay cash or check in the office.
· Click on the picture of the pencils, calculator etc. labeled Class Schedule, Descriptions, Pricing, Registration Information.
· Click on the 2019/2020 Class Registration
· Scroll down and find the 2019/2020 Class which you want to register for, i.e. Private Music Lesson, Tues classes, Wed classes, Thurs classes or Tues and Thurs classes. Click on that class title for details.
· Pricing, class description etc. is all right there for you to view. If you click on the teachers name it will bring up the teacher bio, etc. Scroll over to the right until you find your child's name and click on it. Click on register. You should get a message on the top that your registration for that class was successful.
· Repeat the process for additional classes.
· If you have any questions or problems, please feel to contact the office at 757-466-3477 or office@homeschoolplus.org. We will be glad to assist you.