HSP Family Updates - November 20th, 2023

We pray that you enjoy a wonderful Thanksgiving week off with friends and family.
Nutcracker
Help Wanted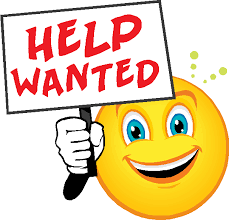 We are looking for a few more people to fill support staff positions. These include hall and door monitor, playground, lunchroom, and activity hall. These are paid positions. We also need paid substitute teachers and volunteers. Please inquire in the office or email for more details.
Kroger Rewards Help HSP
Enjoy these recent photos of your students!
HSP Performing Arts students, under the direction of Mr. Davis Haymes, had audition call backs last week for the upcoming play, "And Then There Were None!"
Thanksgiving Week of Learning
STEAM students took a closer look at the engineering behind giant parade floats, and then constructed balloon animals of their own for a Thanksgiving parade around school!