This Week at HSP
HSP Announcements
Oct. 3-6th
Homeschool Plus is open and ??????classes are on time Tuesday!
Exciting news! We have signed the contract for the fence! The Gaga Ball Pit is in process. The sports area will be functional by November assuming no weather or materials delays.
More news...Homeschool Plus is getting new toilets for all the bathrooms. Hurrah! Less water used, lower bills, less clogs, and fewer leaks! Thanks go to Kenny Cain for helping make this happen.
We have already sent two full bags of shoes to GOT SNEAKERS! Thank you! Please keep the shoes coming. We have a large bucket that can be filled endlessly. This is easy and profitable and has the added benefit of serving the needy.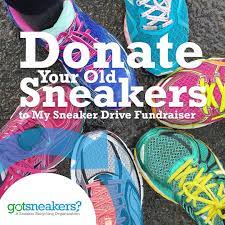 SCHOOL PICTURES! Please sign up for pictures and a YEARBOOK! School Pictures link
Thanks to Amy Gardner for the field trip to Nauticus! Twenty-six students attended in the wind and rain! Next up...PUMPKIN PATCH! SIGN up LINK HERE: Pumpin Patch
Lunch Sign-ups are on the calendar - Walking Tacos, Pizza, Chick-fil-A