Home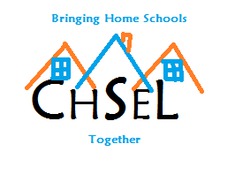 WELCOME TO THE CHSEL PUBLIC WEBSITE PAGE!
CHSEL (Christian Home School Enrichment Labs) IS A SOUTHEAST TEXAS HOME SCHOOL LAB GROUP. MEMBERS USE THIS SITE FOR INFORMATION ABOUT OUR LABS AND CAN LOGIN AFTER APPROVED MEMBERSHIP.
2023-2024 Registration will open in May and ends August 1.
Late registration will be considered on an individual basis if labs are not filled.
At CHSEL, we believe that the best place to learn is at home!! While that is certainly ideal, children and parents at home often lack community and social activities that can be included with their academics. Because sometimes parents want to offer fun and interactive learning opportunities to their children, but cannot always fit those in between the daily demands of running a household, we developed a co-op lab environment that invites those who participate to be as much involved as their families like. We do not require parents to teach, but those who do teach are members of CHSEL who home school their children or are qualified, experienced teachers with a love for the home school community and a passion for the subject they share. While we do require an amount of volunteer participation and encourage members to find a way to be a part of the support group, staying the duration of each weekly lab is not a requirement.
CHSEL is an exchange cooperative through which parents who choose to do so can compensate other parent members for providing the creative, interactive learning experiences they sometimes lack at home without having to commit to teaching too.
Because CHSEL operates differently from many co-ops, allowing moms, dads and teachers to offer subjects in which they are experienced and about which they are passionate, there are tuition and fees involved in participating. The new school year holds a variety of labs and workshops such as Institute for Excellence in Writing (IEW),Math and algebra tutoring , Science at all levels, Art and much more!

We meet on Fridays at Ridgewood Church in Port Arthur, TX, with labs beginning at 8:50 a.m. and the last lab ending at 2:30 p.m., throughout the standard school year. Our newest offering is Tuesday supplemental and instructional classes for grades 7-12.

Families may eat lunch together at the church facility or children may be picked up by parents at that time.

Our labs are not intended to provide a complete credit for any course, but are designed to enhance the studies of those subjects with deliberate retention-building activities, while encouraging students to think critically, develop interests and most importantly, see how all learning can be motivated through a love of the Lord and His creation as we commit our thoughts and hearts to Him!!
To register for the CHSEL labs offered, each participant in CHSEL must first become a member of Lighthouse Home School Support, our member program. To become a member, select the JOIN emblem on www.lighthousesetx.org and take steps to enjoy all the benefits of membership in the homeschool support organization of Southeast Texas!

Use the navigation bars to explore the labs we offer! If you have questions, you can contact us at info@chsel.org.
Christian Homeschool Enrichment Labs – CHSEL - is a project of STEP (Southeast Texas Educational Partnership), a 501(c)3non-profit corporation.