Spanish I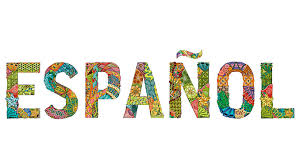 NOTE: Required textbooks for this lab may be obtained through CORNERSTONE BOOKSTORE at the Lighthouse facility by ordering prior to first lab. Member discount will be included as well as NO SHIPPING charges.
Lab Fee: $270 Per Year payable in full or 9 monthly payments of $30.
Supply Fee: $20
Material Fee $45 + any taxes
Landmark's Freedom Baptist Curriculum - Spanish I is a requirement!
Lighthouse Family Membership fee of $40 must be paid to secure registration. All other CHSEL fees and tuition will be invoiced prior to orientation.
This lab will enrich and enhance what is completed at home, and students will be required to use Landmark's Freedom Baptist Curriculum.
We will be using a complete Spanish I high-school curriculum. The student will complete four days of audio/written work independently, and then will meet with me on Fridays for review and oral practice before taking a weekly quiz. The first week's lessons must be done prior to our first lab day. I will be available during the week to answer any questions. Each student must complete the weekly assignments to remain in this class. When completed satisfactorily, this course can count for high-school credit.