Economics and Personal Finance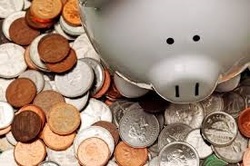 In this lab we will explore economics by reading and discussing the book "What Ever Happened to Penny Candy?" by Richard J. Maybury. We will cover money and the dollar; their orgin and history, the business cycle, inflation, recession, depression, foreign currencies, government, its economic behavior and more. We will also cover personal finance topics to include income, expenses, saving, budgeting, investing, debt and more. Students will engage in projects, games and interactive decision-making financial and economic situations that will require them to put to the test the information we learn.
Lab Cost: $243/yr payable $27/mo
Membership with Lighthouse Home School Support is required to register.
NOTE: The temporarily required online payment includes a necessary online payment fee.