Academic Resources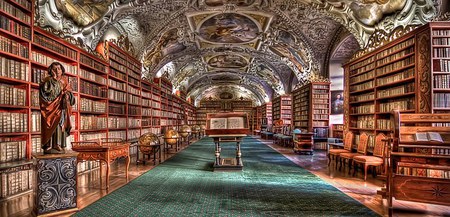 Local Resources and Opportunities
To Enrich Homeschool Life!!
Conferences:

A sure way to get information and to enhance your home school experience is to participate in one of several conferences in our region. At each you will find a host of workshops, speakers, and exhibits designed to encourage you as you serve the Lord in raising your family.

Southeast Texas Homeschool Expo is the closest place for home school families and those interested in homeschooling to annually connect to local businesses, churches, co-ops and support groups. The Expo is held in June. Many area businesses, educational resources and institutions have special programs specifically for home school families. Find out more at www.setxhomeschoolexpo.com.

Texas Home Educators hosts conferences in several regions in Texas and is a promoter of homeschool thorughout the Lone Star state.

THSC Convention and Family Conference Hosts an annual convention in both Arlington (May) and The Woodlands (May) featuring a broad array of speakers, publishers and seminars at this weekend event.


Educational Opportunities at Local Museums, Theaters and State Parks:

Lutcher Theater in Orange, Texas, hosts a variety of plays throughout the year. Many of them are for young children and offer a fresh look at classic literature. Tickets are very reasonably priced and a discount is offered for groups and schools.

For more information and their annual schedule contact:
Lutcher Theater Inc. ,
PO Box 2310
Orange, TX 77631-2310
Phone: 409-886-5535
http://www.lutcher.org/arts.html or email jim@lutcher.org

Texas Artists Museum
3501 Cultural Center Dr, Port Arthur, TX 77642
(409) 983-4881

Clifton Steamboat Museum ??Come visit our unique art galleries located in Southeast Texas. Step back and relive the spirit of history featuring "Heroes...Past, Present, and Future," honoring our military and civilian heroes. The Clifton Steamboat Museum is located at 8727 Highway 124, Beaumont, Texas.

Shangri-la Gardens is a wonderful field trip experience in the Gardens located in Orange, Texas, with programs especially for home school groups, co-ops and individual families along with special event days that make for learning activities for all ages.


Co-ops:

CHSEL - Christian HomeSchool Enrichment Labs in Port Arthur, Tx at Ridgewood Church provides lab-style learning opportunities to enrich your home school journey! Visit chsel.org and find out how you can become involved in this growing opportunity to encourage, support and enjoy!

Grace Co-Op - Meets weekly on Monday in Beaumont, nursery thru 12th grade, classes in history-science- literature-art-music-P.E.-writing-drama-latin-and more, CONTACT - widnerdb@gmail.com

Mid-County Christian Homeschool Co-op - Meets weekly on Monday in Nederland. Contact Rhonda Best at 735-7970 or visit the website at http://midcountycoop.webs.com/

Spindletop Christian HomeSchool - Meets weekly on Tuesday in Beaumont, preschool thru 12th grade, offers classes in literature-science-art-P.E.-electives, Contact Shawn Barton Bergeron at shababy522@yahoo.com or visit the website.

Texas HOME Educators - Meets the 1st and 3rd Fridays in Kountze, classes in musical theater-art-science-history-band-toddler class, Contact Susan Reed at susanmreed22@yahoo.com or visit the website.
Lighthouse Homeschool Co-op in Silsbee, Tx is a group of Christian homeschooling families that will meet on Tuesdays to jointly share in the education of our children.


Homeschool Academies or University Models:

CAFA - Meets weekly on Tuesday in Vidor/Orange, preschool thru 12th grade, classes in history-art-drama-music and various clubs, Contact Patti Burton.

Classical Conversations- classical, Christian community that meets weekly in Orange County on Tuesdays. Currently offers programs for k4-6th grade, but will be adding additional grade levels in the future. Classes in science, art, music, latin, geography, english grammar, math, timeline, and history. Students also enjoy giving presentations. Contact Missy Christine Sobutka, Foundations/Essentials Director --email: wvufans2006@hotmail.com

Vanguard Classical Academy - meets 2-3 days a week in Beaumont, K thru 7th grade, university-model school, Contact info@vanguardclassicalacademy.com or visit website at http://www.vanguardclassicalacademy.com

Veritas Classical Academy - students meet on campus 2 days a week in Beaumont at Westgate Memorial Baptist Church and study at home under parental supervision on alternating days, preschool thru 7th grade (with plans to add an additional grade every year), offers a university style, Christian-centered, and time-tested classical curriculum, Contact headmaster@veritasclassicalacademy.org or visit website. http://www.veritasclassicalacademy.org
Faithful Schooling is a homeschool away from home. When you'd like to home school, but it just cannot be done by you in your home, Faithful Schooling helps you answer the call.


Support Groups:

Freedom Fellowship Home School Co-op (FFHSC) - Freedom Fellowship is located in Silsbee, Texas and meets 1-2 times a month, nursery through 12th grade, for field trips, misc. educational lessons, and mom mixers. Conduct an annual science fair & Night of the Notables. Registration fee is $25 per child per year. Contact 936-433-2732 or jessicalevy_honc@yahoo.com or Freedom Fellowship at 409-385-4517.

GLOW Homeschool group - Meets the 2nd and 4th Thursday of the month. First meeting of the month is held at Gateway Church in Kountze and the second meeting of the month is a field trip. https://www.facebook.com/groups/630650163619444/

Good Samaritan Fellowship Son-Flower Seeds Support Group - Meets twice a month, usually the 1st and 3rd Fridays, in Fred, Texas. Offers the local Christian homeschool kids a chance to fellowship and spend some time together with other like-minded Christians along with being a support for parents who may have questions or concerns. The 3rd Friday's gathering is typically a field trip outing. Contact Angie Waldrep at 409-377-2427. Leave message.

HCHSA (Hardin County Home School Association) - Meets every other Friday, offers field trips-class parties- graduations-get-togethers, nursery thru 12th grade, Contact - hchsa.tx@gmail.com, or visit the website at hchsaonline.org

HEART - Meets in Orange County. http://www.texashomeeducators.com/heart.htm

SETX Homeschool Help Facebook Group supports and encourages homeschooling by connecting families on facebook. - https://www.facebook.com/groups/173517922659960/
SETX Homeschool Social Group is a place where homeschoolers can post get-togethers and events so that homeschoolers can hangout together and socialize! We are looking for hangouts (other than parks), such as skating, movies, putt putt, bowling, boardgame days. https://www.facebook.com/groups/273074296537295/

Texas Home Educators-- Texas HOME Educators is a homeschool community whose cooperative efforts provide opportunities for academic enrichment, accountability, socialization, and homeschool support.Texas HOME Educators does NOT charge a registration fee. Members only pay fees for the activities or events you and your family choose to participate in.Your family is welcome to join at any time during the year, simply complete the Membership Registration form. Once we receive your email registration, we will add you to our FB page and monthly newslette. Contact: Susan Reed www.texashomeeducators.webs.com or join them on their blog at www.myhappyhomeschool.blogspot.com


Homeschool 4-H Groups:

Grace 4H - Meets at Cathedral in the Pines in Beaumont (Building 2) on the 2nd Thursday of each month at 12:30pm starting in September. Rosa Calhoun is the leader.

Reach 4H - Meets the 2nd Friday of each month at Christ Covenant Church in Beaumont.
reach4h.weebly.com

HOME 4H - meets once a month at Midway Baptist church in Kountze. Susan Reed is leader and can be reached at susanmreed@yahoo.com.


Homeschool Athletics:

GSF Hornets Athletics/Sports - GSF Hornets in Fred offers Volleyball, Basketball (boys and girls), Baseball, Softball, Football and cheerleading to homeschool students at the high school level. We do offer JH from time to time depending on the turnout and coaching availability. All HS sports are subject to availability and coaching as well. Anyone interested in our program can contact Brandy Eason and also follow our GSF Hornets/Lady Hornets Facebook page for updates and info. We are under the covering of Good Samaritan Fellowship in Fred with Pastor/Athletic Director Robert Moore.
Lighthouse Home School Athletics- LHSA offers competetive high school sports in volley ball and basketball: high school girls volleyball, high school boys Basketball (high school girls and middle school boys and girls basketball is pending and TBA if coaches are available.) All ages can join a bowling league through Max Bowl of Port Arthur. As coaches and volunteers become available, there will be more opportunity in other sports. More information about each of the programs is here: https://www.homeschool-life.com/2194/custom/48243
HHGC Elite- HHGC Elite Gymnastics offers a physical education time on Tuesdays or Thursdays from 1:00pm-2:00pm at their facility in Vidor at a deep discount for group activities. Contact Brandee at 409-769-8388 or visit their facility at 1145 Hwy. 12 Ste. A, Vidor, TX for more information about their homeschool PE program.
Homeschool Track-- Homeschool track is offered to area homeschoolers through Texas Home Educators of Kountze. You can find more information about signing up for the spring track team by contacting Susan Reed on facebook or go to http://texashomeeducators.webs.com/students.htm


Homeschool Music Opportunities:

Homeschool Community Choir - Meets at 1:00p.m. bi-weekly on Tuesdays at Cornerstone Baptist Church in Kountze. Sing at nursing homes and events in Hardin County. Call Angel Turner at 409-782-1474 for more information.
Stones Crying Out Band and Orchestra-- Stones Crying Out Band and Orchestra meets at Stones Crying Out Building,
Home of GRACE Homeschool Co-op, 8001 Old Voth Rd., Beaumont, 77708
Mondays:
Advanced Band 4:30 – 5:30
Beginner Band 5:30 – 6:30
Orchestra 4:30 – 5:30
Thursdays:
Advanced Band 2:00 – 3:00
Beginner Band 3:00 – 4:00
Orchestra 2:00 – 3:00
Stones Crying Out Orchestra just completed their first year. Orchestra taught by Patricia Culbertson. Assisted by Dr. Bob Culbertson, Lamar University. Contact Vick Nelson, Director of Stones Crying Out vick.nelson@stonescryingout.com (409)781-1085, Katha Nelson gokathago@aol.com (409)880-0205
Other Opportunities:
Science Fair Lighthouse Homeschool Support offers an annual science fair for homeschoolers. It is scheduled for February 2019. Watch Lighthouse website for information.
Testing --ITBS (Iowa Achievement Test) will be administered at Lighthouse Home School Support in May.
Graduation --Open to all homeschool Seniors and will be held at Ridgewood Church in May 2019.
We want to keep this opportunity list current and growing! Please help us by emailing us at setxstep@gmail.com with information about organizations, services and groups that are specific to homeschool needs. We know there are more out there, so please let us know about them by sending us an email that includes the name of the group, organization or individual offering service or events, the contact person along with his/her contact info, and location.