Homeschool Bowling League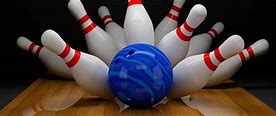 REGISTRATION FOR FALL BOWLING COMING SOON.
Watch for info.
Here we go again! Time to round up those kids, grab a friend, and sign up for bowling teams.
When: TBA
Time: TBA
Where: Max Bowl in Port Arthur
Length: 10 weeks
Lighthouse is proud to be sponsoring the Mid-County homeschool bowling league again. For the Fall season we will be playing for 10 weeks and each week teams will play two games with laser tag included. Each child will pay a season fee of $60. (Lighthouse Home School Support members receive a $10 discount and will pay only $50.)
Bonus : each player will receive a one-time $10 bonus card for Max Bowl on first bowling day.
We will be breaking up into two brackets, a major and a minor bracket. Medals will be awarded to the first second and third place teams in each bracket. We will also be awarding prizes for the top pins with and without handicaps. Top pins with out handicap will receive a family 4 pack of bowling to Max Bowl. Top pins with handicap will receive a $25 Academy gift certificate.
Bowling league players will also be invited to join in the Lighthouse Home School Athletics Banquet 2022!
Sign up coming soon.