Drama
Join us for our spring production!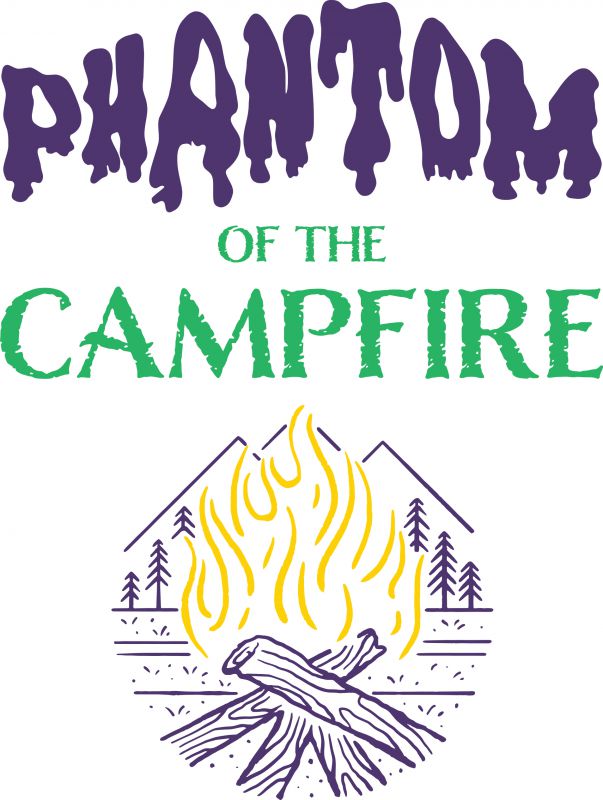 Cowan Civic Center Theatre
March 30 & 31 at 7:00 PM
April 1 at 2:00 PM
Contact your favorite cast member or
visit Nature's Pantry for advanced tickets
$5 individual or $25 Family.
$7/$35 at the door
RSVP and Invite friends using our Facebook Event!
Spring 2023 Play Information
When campers start to go missing at a run-down summer camp, will the parents and authorities be able catch the phantom kidnapper before it's too late??
The Lebanon Area Homeschool Drama Troupe Presents: Phantom of the Campfire.
Phantom of the Campfire will be performed on March 30 & 31 at 7:00 PM & April 01, 2023 at 2:00 PM in the Cowan Civic Center Theatre. We know about that mysterious phantom lurking in the opera house, but now there seems to be one at Camp Geronimo! One of the campers, Abigail, reads mystery novels passionately, but even she has gotten more than she bargained for when the camp's weird handyman, Angus McGangus, suddenly disappears. Abigail and her friends Mattie and Gillian are convinced they saw the phantom nab him, but others aren't so believing, including the strange and stern Grim sisters who run the camp. One of the boys, the computer whiz Monroe who treats his laptop like a precious child, discovers the handyman is using a false name. But why? Adding to the mystery, Buttercup Newton, a strange woman with a phony Brooklyn accent, appears, begging for a place to hide from "Big Louie." Nick, another of the "Burly Brave" campers, asks Abigail to meet him later, then he too disappears! Has the phantom found himself — or herself! — another victim? With more twists than a game of Twister, the campers finally uncover the secret of the phantom or should we say phantoms?! As the mystery unwinds, the campers discover life is more fun than just mystery novels, music and computers, and they beg their reluctant parents to let them stay the rest of the summer at Camp Geronimo. If you're looking for a light hearted mystery that doesn't take itself too seriously, then come seek out the Phantom of the Campfire!
Advanced Tickets: $5.00/ person or $25.00/ family pass
At the Door Tickets: $7.00/ person or $35.00/ family pass
Family passes are good for one entire household for any, or all, performances.
Groups of 10 or more can purchase tickets for $3.00/ person

Advanced tickets can be purchased at Nature's Pantry, through any LAH Drama cast member or by making arrangements with Elizabeth at (417) 588-3827.
Visit our website at: www.lebanonareahomeschoolers.com for more information.

So, plan on joining us at the Cowan Civic Center on Thursday, March 30th or Friday, March 31st at 7:00 PM or Saturday, April 1st at 2:00 PM for a summer camp like you've never experienced!! Doors will open one hour prior to show time.

The LAH Drama Troupe is an organization completely run by parent volunteers. Our goal is to teach students presentation skills that will enable them to be effective, lifelong communication of the message of the Kingdom of God. It is becoming increasingly difficult to find good, clean, wholesome, family entertainment you can trust. Join us as we support our students' efforts to become strong leaders for truth and justice in the world as they present Phantom of the Campfire.

Phantom of the Campfire was written by Craig Sodaro and produced by special arrangement with Pioneer Drama Service, Denver, Colorado.
++++++++++++++++++++++
The purpose of the LAH Drama Department is to provide opportunities in classes, stage productions, and other performances in order to teach the students presentation skills that will enable them to be effective, lifelong communicators of the message of the Kingdom of God.
The Drama Department will promote activities that teach acting skills through memorization, public speaking, self-expression, knowledge of sets, props, and sound equipment, posture, poise, and voice projection. Students will experience teamwork, responsibility, commitment, and wholesome fun. Drama strives to present productions that provide an uplifting, wholesome, and moral message for audiences that may deal with issues society faces and give alternative solutions, minister for the Kingdom of God, promote the idea of homeschooling, and showcase the abilities and talents of homeschool students.
The Drama Department exists because of volunteers contributing time, energy, talent, and monetary resources to the effort. Cooperation in working in a group, commitment, dependability, and good attitudes are required by all participants to make a production successful. In order to participate in the Drama production, a parent from each family must commit to serve in a volunteer position. In addition, a refundable deposit is required per student at auditions. This is normally fairly easy to earn back by selling tickets, ads, and helping with fundraisers.
2022-2023 Rehearsal Schedule - before signing up for drama, take a moment to review the rehearsal schedule. All actors are expected to attend all rehearsals including the entire two weeks at the Civic Center.
Spring 2023 Production Forms:
Parent Responsibility Statement (complete prior to Audtions)
Actor Responsibility Statement (complete with your Student prior to Auditions)
Actor Audition Questionnaire (complete prior to Auditions)
LAH Drama Department Liability Waiver (complete prior to Auditions)
Parent Volunteer Duty Application (you can print and bring completed or fill out the day of auditions after job descriptions are given)