Why Study Philosophy?
Posted 7/18/18
Tiffany Michaels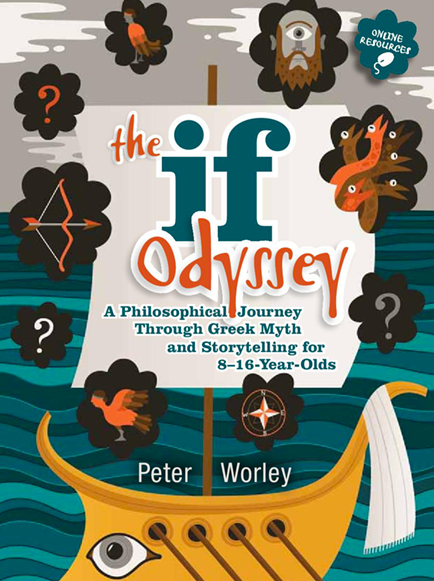 What is the purpose of philosophy and what benefit is it to children? I sometimes hear these questions when excitedly talking with people about philosophy material for kids. One of my primary goals in my homeschool is to teach my children to THINK. To think logically. To think critically. To question things. To hold strong ethics and moral beliefs.
Philosophy is a great tool toward that goal. What is philosophy? It is basically "thinking about thinking" as people try to understand themselves, the world, and their place in the world. There are many age-old moral and ethical dilemmas that people experience every day--What is happiness? What is the difference between law vs. lawlessness? Is it ever okay to fight, and if so, when is it okay? If a war is legally right, does that mean it is morally right? Is happiness the most important thing? What does it mean to be happy? Do the ends justify the means? What is the nature of choice?
These questions and more will be explored during this Fall Semester's The If Odyssey Philosophy class on Thursdays for grades 6-12. Through the art of storytelling and Socratic discussion, we will work our way through an edited and abridged for students version of Homer's The Odyssey as we tackle moral and ethical dilemmas.
We will use The If Odyssey: A Philosophical Journey Through Greek Myth and Storytelling for 8-16 Year-Olds by Peter Worley as our curriculum. There may be optional journaling assignments that students can do to think about the topics on their own, but no formal writing will be required for this class. If you would like more information about this curriculum, here is a link to an excellent review: The If Odyssey Review
This class can be taken during a half or full day of Thursday classes at Co-op. If there is space, it can also be taken as a single class.