Mr. Bob Corry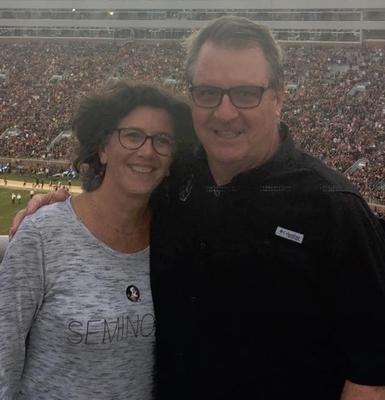 How many times have you heard this story: Raised in a Christian home, saved as a young child, a witness to God's faithful love, yet struggled to stay true to the Christian call. That's me: the fourth of nine children from Darien, Conn.
Many years were spent learning lessons the hard way – in the "laboratory" as an experimenter rather than through "classroom" instruction. Throughout my wanderings, God continued to tug on my heart and to fill me with the desire to enter full-time Christian service. I rode the roller coaster of commitment until my junior year in high school. It was then that I contemplated going to Bible college, but instead, got married one year out of high school and attended SPJC.
I worked for three years with Florida's first non-alcoholic disco for high school kids (Papa's Dream), a successful, groundbreaking, Christian ministry that offered no regular paycheck the first two years. The financial strain made my wife uncomfortable. I left that job for one that paid a great deal more. I began to embrace all that the world had to offer and I could afford. Divorce, after 6-1/2 years, was no surprise.
My self-destructive behaviors, indulgence in drinking and recreational drugs, as well as lack of Christian accountability all threatened to destroy me. The next six years would find me on a continual slide deeper into emotional, financial, and spiritual bankruptcy. I refused God's help and remained in my self-made impoverishment.
Now my "Cinderella" story: The Prince of Peace and I had a genuine encounter at a little church called "Calvary Chapel" in 1986. I had been invited to visit Calvary by an old acquaintance, Kim Kochey, who later became my wife and the mother of our son, Ian. Completely healed and restored, I have been at Calvary Chapel ever since. I have led worship at Calvary since 1987. I also was ordained as an Associate Pastor in 1997 and retired in 2014. I look for opportunities to help others and share things I've learned along the way
Joel 2:25,26 "I will repay you for the years the locusts have eaten...You will have plenty to eat, until you are full, and you will praise the name of the Lord your God, who has worked wonders for you." Praise the Lord!
No Current Classes Instructed by Mr. Bob Corry