Organizational Bylaws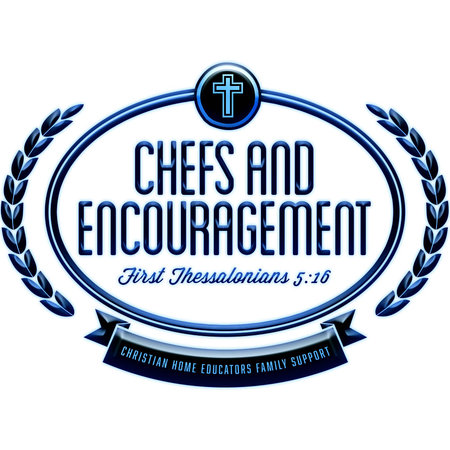 Christian Home Educators Family Support and Encouragement
Organizational Bylaws
Article I –Name and Purpose
1.1 Name
The name of the organization is Christian Home Educators Family Support and Encouragement (C&E or C&E and Encouragement), a non- profit organization. No activity, publication, or seminar shall use the name of C&E or receive endorsement by C&E unless approved by the Board of Directors. The principal office location of C&E shall be located in Hunt County in the State of Texas. The organization may have any number of offices at such places as the Board may determine.
1.2 Purpose
First and foremost, we love the Lord and desire to glorify him in all that we do. C&E is organized exclusively for educational purposes. Although we are not a 501(c)(3) organization, we are currently in the process of obtaining 501(c)(3) status, and we will operate as one. The mission of C&E is to assist Homeschooling families from Hunt County and surrounding areas to comply with Texas law as it pertains to home education, to offer information and activities to member families to enrich their learning experiences, to share our efforts and encourage one another in home education, and to further the reputation of home education as a high quality educational choice for Christian families.
C&E is a group of Christian families who agree that it is their privilege to teach and train their children, and that this responsibility is given to them by God (Deuteronomy 6:6-7; Proverbs 22:6; and Ephesians 6:4).
Article II –Statement of Faith
2.1 We hold as belief and conviction that children are given by God as a stewardship to the parent and not the state and that parents have the wherewithal and authority to teach and educate their own children.
All members must read and agree with the C&E Statement of Faith.

We believe that "All Scripture is inspired by God and profitable for teaching, for reproof, for correction, for training in righteousness; so that the man of God may be adequate, equipped for every good work." (II Timothy 3:16)
We believe that there is only one God existing in three persons-Father, Son and Holy Spirit. (Matthew 28: 19)

In Christ we are many who form one body. (Romans 12:4)

We believe in the spiritual unity of believers in our Lord Jesus Christ.

(I Thessalonians. 3:12)

Our conduct should reflect the scriptures. "Therefore, as God's chosen people, holy and dearly loved, clothe yourselves with compassion, kindness, humility, gentleness and patience. Bear with each other and forgive one another if any of you has a grievance against someone. Forgive as the Lord forgave you. And over all these virtues put on love, which binds them all together in perfect unity. Let the peace of Christ rule in your hearts, since as members of one body you were called to peace." (Colossians 3:12-15);

"We who are strong ought to bear the failings of the weak and not to please ourselves. Each of us should please our neighbors for their good, to build them up. For even Christ did not please himself but, as written: 'The insults of those who insult you have fallen on me.' " (Romans 15:1-3);

And, "Above all, love one another deeply, because love covers over a multitude of sins. Offer hospitality to one another without grumbling. Each of you should use whatever gift you have received to serve others, as faithful stewards of God's grace in its various forms. If anyone speaks, they should do so as one who speaks the very words of God. If anyone serves, they should do so with the strength God provides, so that in all things God may be praised through Jesus Christ. To Him be the glory and power forever and ever. Amen!" (1 Peter 4:8-11)
We believe in the spiritual unity of believers through our common faith in the Lord Jesus Christ, and that individual doctrinal differences which may exist, outside the aforementioned paragraphs in the Statement of Faith, should not hinder the unity of Christian home educators.
We believe that God calls us to love one another, in deed and in truth. In that vein, we are led to pray for and treat all our fellow home educators with respect and kindness, regardless of their religious beliefs. In so doing, we maintain the spirit of love, unity, and peace which Jesus Christ inspires in us as Christians.
Article III –Membership
3.1 Application
Application for membership can be made annually starting July 1st of the year of application according to the By- laws. for membership shall be open to Christian home schooling families that live in Hunt and surrounding Texas counties. Membership in this organization requires that members read and agree to abide by the C&E By-laws, C&E Policies, and the Statement of Faith. Membership in CHEFS and Encouragement is a privilege, not a right. Membership is subject to review by the Board of Directors and can be declined or withdrawn at any time for any reason.
3.2 Family Unit
In this organization, a family is defined as follows: one male and one female, related by the institution of marriage (not common law), with one or more children; or, single parent or grandparent with one or more (grand) children. The Board of Directors may make exceptions to this policy only if they are in unanimous agreement. Membership shall not be open to groups, organizations, institutions, or the like.
3.3 Dues
Membership to the organization is fee-based, requiring dues. Dues may be paid annually. A family's annual dues cover the costs of running the group and allow our group to be an outreach ministry serving Hunt County area home school families. dues shall be charged per family as recommended by the Board of Directors based upon the costs of administering the group. Membership dues are payable with the request for membership. Payment arrangements may be made upon the request of the member and at the approval of the Board of Directors. These ay include a payment plan or scholarship, any of which would satisfy the dues requirement as "paid." Volunteer services and/or bartering will not be accepted as a substitution for membership dues or dues pertaining to special programs sponsored by CHEFS and Encouragement. Member access to our group can be 'parked' if dues are not paid as agreed. Paid membership allows you to participate in C&E sponsored events, fieldtrips, newsletters, and fellowships. There may be separate fees for many fieldtrips, programs, and special activities.
3.4 Year
C&E recognizes July 1 through June 30 as the fiscal year. The Board of Directors must approve any exceptions.
3.5 Privacy
In order to respect the privacy of the members of C&E, no one shall give out membership or individual names to people outside C&E without the express consent of those particular individuals.
3.6 Members
C&E is a "cooperative" organization. Families are encouraged to participate actively in the functions of the group, whether in leadership or in assisting one of the activity directors. Participation in C&E sponsored events is for members only unless otherwise stated. Members are encouraged to provide input and opinions about any aspect of C&E. Recommendations and/or disagreements that members have are to be handled in a responsible and respectful manner. Such comment and discussion is to be directed to the appropriate board member and if necessary will be escalated to the Director(s).
3.7 Conduct
As C&E is a Christian organization we will commit to pray for decisions, members and other board members, while also maintaining a positive attitude. Members and their guests are expected to abide by the C&E Family Code of Conduct as stated in the Policies document posted on the website. Members shall refrain from engaging in any activity that may bring reproach on C&E or home education.
3.8 Resolution of Conflict
All issues and concerns of a member should be brought to the attention of the Board of Directors in writing via postal mail or private e-mail to a board member, who will present it no later than the next scheduled board meeting for resolution. The Board of Directors will resolve all problems together as a united board and will not be asked to resolve conflicts independently of the other Board members. The Board of Directors will attempt to resolve all conflict according to Biblical Principles but reserves the right to take any necessary actions deemed to serve the best interests of C&E.
Conflicts between C&E members will be handled in accordance with the principles set forth in Matthew 18:15-17. "If a brother or sister sins, go and point out their fault, just between the two of you. If they listen to you, you have won them over. But if they will not listen, take one or two others along, so that every matter may be established by the testimony of two or three witnesses. If they still refuse to listen, tell it to the church; and if they refuse to listen even to the church, treat them as you would a pagan or tax collector."
3.9 Termination of Membership
Members may terminate membership in C&E at any time by providing notice of the same to any member of the Board of Directors. Membership of any member may be refused or terminated at the discretion of the Board of Directors if the best interests of the organization will be served thereby. No dues or fees collected shall be returned to members upon termination of membership.
Article IV –Government
4.1 Board of Directors
The business of the organization shall be managed by a Board of Directors comprised of at least 5 and no fewer than 3 Board members. Board is responsible for maintaining the overall policy and direction of the organization. The Board shall delegate responsibility of day-to-day operations to the necessary members. Board members shall receive no compensation (other than reasonable expenses) for their service on the Board. Business of the organization may be handled by email and/or telephone when necessary. When voting, each member of the Board of Directors shall have one vote.
4.2 Meetings
Meetings of the Board of Directors are generally open to all members at the beginning of session. The organization belongs to "all of us." Should there be an occasion the board needs to be addressed, please contact them or attend the monthly board meeting, as they are more than willing to listen to your concerns and suggestions. The Board of Directors must meet at least twice a year. Board members shall not miss more than 3 meeting(s) per year. A quorum must be attended by at least 2/3 of the Board members before business can be transacted or motions made or passed. Board meeting attendance will be priority for all board members.
4.3 Service
The Board of Directors may determine their own roles of service as long as there is a Director, Treasurer and Secretary. All Board members shall serve for 3-year terms (staggered terms are optional) and can be eligible for re-election 3 times.
4.4 Removals and/or Replacement of Board Members
Members of the Board of Directors may be removed by two-thirds (2/3) vote of the Board of Directors when, in its judgment, the best interests of the organization will be served thereby. Additional and/or replacement members will be asked to serve by agreement of the Board of Directors. Any Director may be removed from office without assigning any cause by the vote of the Board at any meeting of the Board. Any Director may resign at any time by giving notice to the organization. If a board member is removed, that person will also be removed from the membership of the group for the remainder of that year but may re-apply as a member the next year. The board can vote to retain membership. In the event of a vacancy on the Board (including situations where the number of Board members has been deemed necessary to increase), the directors shall fill the vacancy.
4.5 Executive Officers
4.5A Board President/Director
The President/Director shall convene regularly scheduled Board meetings and shall preside or arrange for other Directors to preside at each meeting in the following order: Secretary and Treasurer. Further duties and responsibilities can be found on the Policies and Duties List for the President/ Director.
4.5B Secretary
The Secretary shall be responsible for keeping records of Board actions, including overseeing the taking of minutes at all board meetings, newsletters, and distributing copies of minutes to each Board member. Further duties and responsibilities can be found on the Policies and Duties List for the Secretary
4.5C Treasurer
The Treasurer shall make a report at each Board meeting. The treasurer shall assist in the preparation of the budget, make deposits in a timely manner, and make financial information available to board members and the public. Further duties and responsibilities can be found on the Policies and Duties List for the Treasurer.
4.6 Officers
4.6A Field Trip Coordinator(s)
The Field Trip Coordinator will schedule and coordinate field trips for the group. In the event the FT Director cannot attend a scheduled trip, The FT Coordinator will assign a back-up leader for the event. Further duties and responsibilities can be found on the Policies and Duties List for the Field Trip Coordinator.
4.6B Events Coordinator
The Events Coordinator will organize yearly meetings to plan events, post and advertise monthly events, and keep an updated calendar of the events for members to access. The EC will also provide support to event planners in finding venues and collecting payment for events. Further duties and responsibilities can be found on the Policies and Duties List for the Events Coordinator.
4.6C Hospitality Coordinator
The Hospitality Coordinator will contact new members and welcome them to our community, as well as plan a minimum of one meet-n-greet event for new members during the first semester of the school year. The HC will also arrange meals/prayers for struggling members or during times of crisis as need. Further duties and responsibilities can be found on the Policies and Duties List for the Hospitality Coordinator.
4.6D Sports Coordinator
The Sports Coordinator will assume leadership in the development and organization of special sports programs and the Vex robotics team. SC will assess the needs and interest in both leisure and competitive sports, recommend coaches and committees to the Executive Directors where applicable, and work closely with the Executive Directors to implement Policies and Procedures for such programs. Further duties and responsibilities can be found on the Policies and Duties List for the Sports Coordinator.
4.6E Fundraising Coordinator
The Fundraising Coordinator will strategize and implement ways for the group to raise funds to help offset costs and keep dues and fees low. Further duties and responsibilities can be found on the Policies and Duties List for the Fundraising Coordinator.
4.7 Volunteers & Committees
The Board of Directors may delegate tasks to individual members of the organization. The task(s) should be outlined specifically in writing and approved by the Board of Directors, and the member will need to maintain contact with at least one member of the Board of Directors on a regular basis. Committees may be established from time to time as appointed by the Board of Directors, as necessary to better service its members.
Committees report to the Board of Directors and must seek the Board of Directors' approval before acting in any way that represents the organization. NO committee shall have any power to: fill vacancies on the Board, adopt, amend, or repeal the by-laws, amend or repeal any resolution of the Board, or act on matters committed by the by-laws or resolution of the Board to another committee of the Board. Volunteers and committees may not use C&E funds without written pre-approval from the Board Member over the committee and the Treasurer.
Article V– Amendments to the Bylaws
5.1 Amendments
With the exception of Articles V and VI, which are irrevocable and not subject to amendment, these bylaws may be amended subject to approval of a vote of two-thirds of the Board of Directors. Proposed Bylaws or Amendments to the Bylaws will be posted on the C&E web site for all members to read for at least 14 days prior to the Board of Directors vote. The amended bylaws must be dated and signed by the Director and Secretary. Upon acceptance of these Bylaws, they will remain posted on our web site.
Article VI – Dissolution
6.1 Dissolution
In the event that C&E should be dissolved for any reason, all assets of C&E, if any, shall be transferred to another similar organization as agreed upon by a majority vote of the Board of Directors. This provision in the C&E by-laws is irrevocable and is not subject to amendment except as necessary to designate the name of the non-profit organization chosen to receive any C&E assets.