Geography Bee 2017-18
The 2018 National Geographic
St. Louis Area Home Educators Geography Bee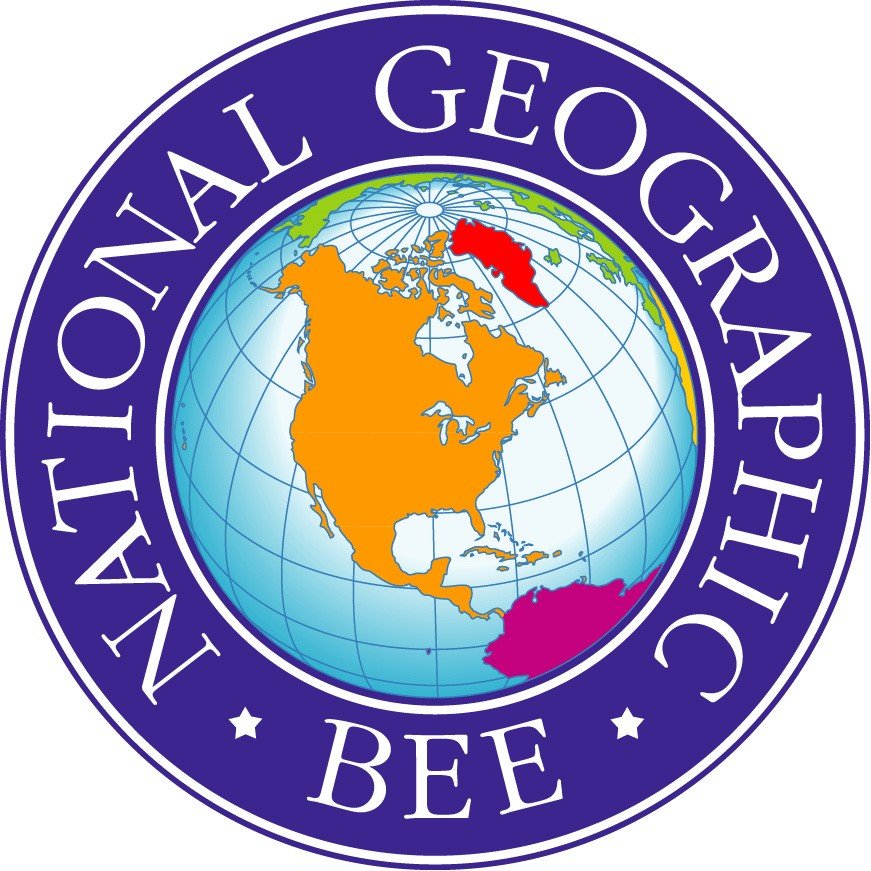 WHO? All 4th - 8th grade homeschoolers in the St. Louis area.
WHAT? The 11th annual St. Louis Area Homeschool Geography Bee to qualify a winner for the MO State Bee.

NOTE: This is one of the two official National Geographic Homeschool Geography Bees in the area. Also, if you are an Illinois participant and win the bee, please know that you will be representing the state of Missouri.
WHERE? St. Andrew Catholic Church, 309 Hoffmeister, St. Louis, MO 63125 (Park in back!)
It is between Lemay Ferry and Broadway, just east of Hwy 55 and the Bayless exit.
https://goo.gl/maps/D9aumbNKtcr
WHEN? Saturday, January 20, 2018 2:00 p.m.
WHY? To test your knowledge of both US and World geography, and because it's lots of fun! Families are welcome to attend.
HOW? New this year—Just fill out the online registration form and use either PayPal or check to help pay for Geo Bee costs. Also, your student may need to start studying geography to prepare for the bee. It IS a competition, and the contestant who has studied will be better prepared. For more information and Geobee Challenge practice questions, go to:
http://nationalgeographic.org/bee/study
http://nationalgeographic.org/bee/study/quiz
http://geography.about.com/cs/geographybee/a/geobee.htm
Your library may have atlases and reference materials for you to borrow. Or, you may purchase study materials such as: The National Geographic Bee Official Study Guide and Afghanistan to Zimbabwe.
COST? $5.00 per participant You can use Paypal when you register or send a check made out to SHARE to:

Cathy Mullins 3675 Montana St. Louis, MO 63116
REGISTRATION MUST BE RECEIVED BY JANUARY 17th
* We'll have refreshments after the bee. Please bring a sweet, salty or healthy snack. We'll provide drinks!
Got questions? Contact Cathy Mullins at 314.769.7965 or Ekcjmullins@gmail.com with questions.
SIGN UP IS ON THE SHARE CALENDAR FOR JANUARY 20, 2018......