Welcome to our Homelink page!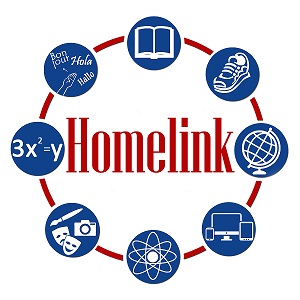 WELCOME TO OUR HOMELINK PAGE!


Please note: Because it is mid-year, many classes might not
be taking students. Please contact Cathy Mullins at
Ekcjmullins@gmail.com to inquire about registering for
second semester. Thanks!
*FEEL FREE TO BROWSE AROUND.



*IF YOU HAVE THE OKAY TO REGISTER FOR A CLASS, PLEASE FOLLOW THE 4 STEPS BELOW.
*IF YOU GET STUCK, LOOK FOR THE BIG RED HELP BUTTON.
*GOT QUESTIONS? EMAIL CATHY AT Ekcjmullins@gmail.com


Step 1: Renew or pay for SHARE membership
Use your passwords to access your private side of the website. Look for the word "BALANCE" at the top of the page to pay your SHARE membership fee.
Step 2: Fill out the Homelink Registration Form (different from SHARE membership form)
Click on the image to fill out the form
Step 3: Register for Classes
Click on the title of the course, and then click on your student's name. Be sure to also sign up for an Operation Fee based on your number of classes.
Step 4: Sign up for REMIND
Sign up for REMIND, the phone app that we use to send out special messages.
Just do this:
Get out your phone and pull up a message or text.
Type in this number: 81010
Type in this message: @homelinks
Hit send.
HOMELINK CLASS PROGRESSION
QUICK LOOK AT PRICES
Did you know that you can make MONTHLY PAYMENTS on your class tuition, INTEREST FREE? It's true!
Please remember that the prices you see are for a FULL year and NOT a semester and they include both copy fees and lab fees.

ALSO, OUR WONDERFUL TEACHERS UNDERSTAND HOW PAYING FOR EXTRA CLASSES IS TIGHT ON A HOMESCHOOL FAMILY'S BUDGET. THEREFORE, THEY ARE WILLING TO TAKE MONTHLY PAYMENTS AND TO DO IT INTEREST FREE!

NOTE: 1/2 of the tuition must be paid at the end of the first semester and other half by the end of April. Of course, early pay-off is so appreciated!
OUR RESIDENT TUTOR!
BECCA HUBBARD HAS LOTS OF EXPERIENCE AND CAN BE FOUND AT HOMELINK!
This is Becca Hubbard's 31st year of teaching and the ninth year she has offered elementary enrichment classes to the St. Louis homeschool community. Becca's degree is in Elementary Education from the University of Illinois, and her teaching experience has ranged from pre-K through adult education in public school, Christian school, Sylvan Learning Centers, and private tutoring. Becca has been the moderator for the St. Louis Area Homeschool Geography Bee for the past seven years and is married to long-time Homeschool P.E. teacher Cort Hubbard. Becca can be reached at: cbhubbard@htc.net
Why We LOVE Homelink! 2017-18
Artsonia!
PLEASE VISIT OUR HOMELINK LEARNING CENTER ART GALLERY ON.......
This year Lisa Bader, has been posting some of her student's artwork on Artsonia, an online student art museum. All parents have given their permission for their children's art to be viewed. Take a look and see for yourself what a wonderful job these students have done! Feel free to make comments too!
Homelink Student of the Week
Week 1: Brittany Hall
I am awarding the first "Homelink Student of the Week" honor to Brittany Hall for the week of January 15th. While I have quite a few students who work very hard and have a great attitude, Brittany stands out a bit above the rest because she has the highest grade in my Marine Biology class and the second-highest grade in my Advanced Biology class. So she exceeds expectations in not one but two advanced science courses, and she does it with a smile on her face. I have taught Brittany for many years. Her attitude about education is exceptionally positive. If something is difficult or she doesn't succeed at something, she asks for help and tries harder. She takes pride in her work and is willing to take constructive criticism and learn from her mistakes. All the while she is a team player, working well with classmates and doing her share in group lab work. As a senior this year, Brittany offers an excellent example for younger Homelink students to follow. ~Mrs. Lisa Hummel, Science Teacher
Homelink Student of the Week
Week 2: Max Eddy and Magnus Harris
My student of the week is to be shared by Magnus Harris and Max Eddy. And what makes them the students of the week? Well, this is literature class, and although there is not much debate on whether two plus two equals four, or whether water is composed of hydrogen and oxygen, or whether Chili is in South America, there is plenty of controversy on whether Austen is to be preferred over Dickens, whether Milton is still relevant and just how accurate are Shakespeare's history plays anyway? Magnus and Max are great discussion starters and keep the interest up in class discussions with opinions, ideas, reflections and theories. Literature teachers thrive on thought sparks that fly around the room until another student catches one and throws it out again. Max and Magnus not only begin the dialog, but help it flourish. ~Mrs. Carleen Mathiesen, British Literature instructor
Homelink Student of the Week
Week 3: CALE BOWMAN and KIRA GRAVES!
Cale Bowman deserves to be recognized as Star Student of the Week in the area of Science. Science is about observing closely, paying attention to details and looking for patterns. It is also about remaining open-minded to new ways of looking at information which you may already know. This can sometimes lead to important discoveries. Cale practices these things. He inquires, he thinks, and he reflects on information. He also knows that sometimes explanations for how things work are not always easy or quick to obtain. Cale has the patience to hang in there and continue thinking about a problem. Recently Cale asked if he could bring in his snap-circuit kit to class since we were doing experiments with electricity. He did an excellent job demonstrating circuits. It's a real benefit to have Cale in the class. ~Jeff Bader, Homelink Science Teacher

Kira Graves is my choice for Star Student in the area of Art. She not only has the talent, but she has the focus. Kira applies what she is learning in class to her work. She has the patience to learn sequential drawing principles and the more careful drafting side of the arts in combination with the ability to think outside the box--to use creative thinking to plan and design her ideas. Growing in self-discipline as an artist doesn't stifle your creativity; rather, it enhances it. Kira also works on drawings in her free-time outside of class and is not afraid to share this work in class which can serve as inspiration for others. ~Jeff Bader, Homelink Art Teacher
Homelink Student of the Week
Week 4: XAVIER TESSEREAU!
Xavier Tessereau is a student who makes going above and beyond the call of duty with his schoolwork a way of life! He both listens and communicates clearly and shows respect to students and adults alike. He follows directions AND adds great creative ideas to distinguish his projects both in art and language arts. He has consistently won awards at our SHARE Art Fair and earned 2749 points for his fall language arts total when only 1200 were required for an A!

I'm often trying to get students to believe in their ideas enough to follow through on the work required to bring them to completion, and Xavier makes a huge effort in this direction, sometimes doing extra work outside of class time!

~Mrs. Lisa Bader, Art Teacher
Homelink Student of the Week
Week 5: Emily Bowman
My pick for student of the week is Emily Leon. She is a great student. She shows up on time to class, always has her homework completed and asks pertinent questions. Emily not only puts a lot of effort into her work, but she is always polite and is a joy to have as a student. ~Mrs. Lisa Musick, English teacher
Homelink Student of the Week
Week 6: EMILY LEON!
My pick for student of the week is Emily Leon. She is a great student. She shows up on time to class, always has her homework completed and asks pertinent questions. Emily not only puts a lot of effort into her work, but she is always polite and is a joy to have as a student. ~ Mrs. Gwen Musick, English teacher
Homelink Student of the Week
Week 7: Gideon Fugman!
Gideon Fugman is my student of the week. He is always willing to volunteer to do improvisations or any other project we have going on. He is respectful to me and to other students. He is not only talented, but hard working.
~Amanda Oliver, Drama Teacher
Homelink Student of the Week
Week 8: Jada and Sharlotte Jacobs
My star students this week are Jada and Sharlotte Jacobs. In Introduction to Composition and Literature they put in the extra work to complete their assignments thoroughly. Comprehension questions are well-answered. Vocabulary words are defined with thorough dictionary definitions, then used in interesting sentences that make the meaning of the word clear. In their compositions they have each demonstrated their creative side but have also chosen research assignments throughout the year. Assignments are rarely ever late. The girls are respectful, helpful, and great participants in class discussions. ~ Mrs. Becca Hubbard, English teacher
Homelink Student of the Week
Week 9: Dawson Maxey
My choice for Star Student of the Week is
Dawson Maxey.

Dawson has exemplified enthusiasm and diligence
in his participation, homework and projects in my Applied Math class. He's a delight to have as a student and an outstanding example of a scholar.
~Mrs. Arryn Groom, Applied Math teacher


Homelink Student of the Week
Week 10: Belle Perjak and Phoebe Bergt
Belle Perjak is my elementary Star Student of the week. She was chosen for her increased effort and participation. Because of this, Belle shows a greater understanding of the material and can apply this knowledge in a thoughtful manner. This has greatly enhanced her classroom discussion participation.
Way to go, Belle! ~Mrs. Sandy Arneson, Mystery of History teacher

Phoebe Bergt is my high school student of the week. She was chosen for tackling a class that she wasn't certain about. Phoebe has approached class with a confident attitude, and it is obvious that home time has been devoted to careful discussion of class concepts. Phoebe can reach a well-thought-out conclusion by putting together input from home, reading, and class. Nice job, Phoebe! ~Mrs. Sandy Arneson, American Government teacher
Homelink Student of the Week
Week 11: Maddie Villagrana
Madison Villagrana is my pick for student of the week!
Madison always goes above and beyond for her photography assignment. She reads all the material, then researches it for a greater understanding.
Madison consistently turns her assignments in on time. She is very attentive in class and actively participates in class discussions. ~Mrs. Pam Weatherford, Photography teacher


Homelink Student of the Week
Week 12: Hannah and Nathan Donaldson
My students of the week are Hannah and Nathan Donaldson. Hannah and Nathan are model students. They are polite, kind, and well-mannered. They always turn their work in on time, and it is always done in a creative and well-thought out manner. They are both excellent students who always have something interesting to contribute to class. They have a great disposition, and always greet me and their peers with a smile and a kind word. I think very highly of Hannah and Nathan, and am proud to say they are my students of the week. ~Mrs. Alexandra Pelekanou, Spanish teacher
Homelink Student of the Week
Week 13: Ellie Oliver
One of Oscar Hammerstein II's well-known quotes is "If you become a teacher, by your pupils you'll be taught." That line is also in The King and I – check it out! Which brings me to my student of the week. She could be student of the year, really. Miss Ellie Oliver. Ellie, I hope you've learned a thing or two from me this year, because I have learned from you. Here are two examples: A fairy tale can have a happy ending for everyone, not just for the good guys. Foreshadowing in a novel is not always so obvious. Well, I might have known that one, but you pointed out some great examples! Here is a thought-provoking comment that Ellie wrote on Rikki Tikki Tavi from The Jungle Book: "Though I'm not by any means a fan of snakes I thought it was a bit unfair that Nag and Nagaina were written as evil characters. It seemed a bit stereotypical to me. Though some animals have a wicked way of life in our eyes, it's just their instinct to be the way they are." Ellie, I hope and pray for all the best for you in the future. ~Mrs. Carleen Mathiesen, British Literature Teacher