Homeschool Bowling 2019-20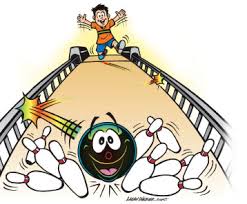 WHAT? 2 hours of bowling
WHERE? Arnold Bowl
1140 Jeffco Blvd, Arnold, MO 63010
WHEN? Last Friday of each month November thru May. Come once or come all the time!
TIME? 2:00 – 4:00 pm (Bowlers can fit as many games in as possible in two hours!)
PRICE? $5.00 per bowler, includes shoes.
WHO? All ages! Little ones may bowl with bumpers and a ramp, but moms might need to help. Non-SHARE friends are
invited too!
HOW ? Sign up for each date on THE CALENDAR of the SHARE website. If you are planning to pay ahead of time using Paypal, be sure to log-in
first. If you are unsure if you will be coming, plan to pay at the door.
Got questions? Just holler at Cathy....Text: 314-769-7965 or email: [email protected]