Families for Home Education (FHE)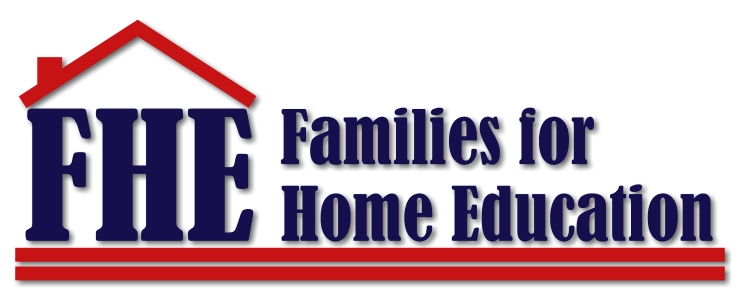 Families for Home Education, the oldest and largest statewide home school organization in Missouri, has been serving Missouri home educators since 1983. FHE is comprised of members – you, not just a board and staff. The purpose of FHE is to protect the inalienable right of the parents of Missouri to teach their own children without state regulation and control.

FHE works to achieve these ends in the following ways:
Publishes First Things First, a Guide for the Missouri Home Educator
Holds workshops and special events for new home educators – connecting them with the homeschool community and providing materials and information
Provides speakers for meetings and events –for support groups, local events, and homeschool conventions across the state
Maintains a lobbyist in Jefferson City
Maintains relationships and communication with Home School Legal Defense Association (HSLDA) – working hand-in-hand to ensure your right to home educate in the state of Missouri
Publishes a newsletter, the FHE Bulletin, for our members
Maintains communication with FHE members through MailChimp messages which include legislative alerts, important information concerning homeschool issues, and notices that the Bulletin Newsletters have been posted on the FHE "Members Only" portion of this website. (Note to members: Please add [email protected] to your address book to help keep the emails from going to your junk box.)
Hosts an annual Rally at the Capitol Rotunda (March 5, 2019) All homeschool families welcome!!
and more…
---
FHE divides the state of Missouri into 7 regions. We are in Region 5 and have a wonderful regional director. Meet Don & Kim Quon!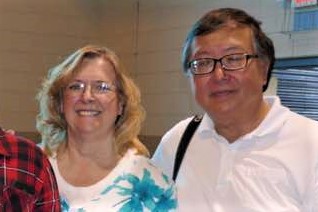 Don and Kim Quon
877-696-6343, ext. 5
314-413-4497
[email protected]
The greater St. Louis area is a wonderful place to homeschool!

Our region covers 9 counties:
St Louis, St Charles, Jefferson, Franklin, Gasconade, Lincoln, Montgomery, Osage, and Warren.

There are many support groups, resources, cultural and
educational events and activities from which to choose.
We are here to help you whether it is a question about the MO homeschooling law,
local support group information, or seminars
that will give you valuable information to pursue your homeschooling journey.
You asked and we listened.

Need some uninterrupted time to plan for high school
or work on your transcripts along with enjoying
the companionship of other homeschool moms needing the same?

If you have already been to a high school seminar,
then now is the time to apply what you learned.
If you have not attended a high school seminar come and learn together.
Bring your favorite high school curriculum to share with everyone,
laptop and transcripts to work on, and plans for scheduling out the rest
of your teen's high school years.


Bring your lunch, and FHE will provide bottled water,
chocolate, and handouts for you.

This event is free for FHE members; $5 donation for non-FHE members.

FHE High School Planning Party locations:
St. Charles, Farmington, Jefferson City,
St. Joseph, Joplin, and Marshfield (Springfield)

Pick your location and register by clicking here.

FHE yearly membership is also available for $20.
You can join FHE by clicking here.




August 4 - AT S.H.A.R.E.
New Homeschool 101 (10:00a.m.-12:00p.m.)
and High School Seminar (1:00p.m. - 3:00p.m.)
St Andrew's Catholic Church
309 Hoffmeister, St Louis, 63125
Seminars are free.
Bring your lunch if you are staying for both.
Register at [email protected]

September 29
New Homeschool 101 Seminar (10:00a.m.-12:00p.m.)
Daniel Boone County Library
300 Clarkson Rd, Room #2, Ellisville 63011
Register at [email protected]

October 13
High School Seminar (10:00a.m.-12:00p.m.)
Daniel Boone County Library
300 Clarkson Rd, Room #2, Ellisville 63011
Register at [email protected]
Save the dates:
September 15 Resource Fair
November 3 Regional Leadership Meeting