YOUTH CHRISTMAS KARAOKE PARTY
Add to Your Calendar:
12/10/2018 19:00
12/10/2018 22:00
America/Chicago
YOUTH CHRISTMAS KARAOKE PARTY
YOUTH CHRISTMAS KARAOKE PARTY
St. Andrew Catholic Church
SHARE
ekcjmullins@gmail.com
false
MM/DD/YYYY
aUinrLWZczwYavqgBmQP30959
Date – Time
December 10, 2018 – 7:00 PM - 10:00 PM

Age Restriction
12 y/o–19 y/o
Location
St. Andrew Catholic Church
309 Hoffmeister Ave.
St. Louis, MO 63125 US

Additional Information
Calling all Youth, ages 12 and over!
Our 2nd-Ever Karaoke
Christmas Party!!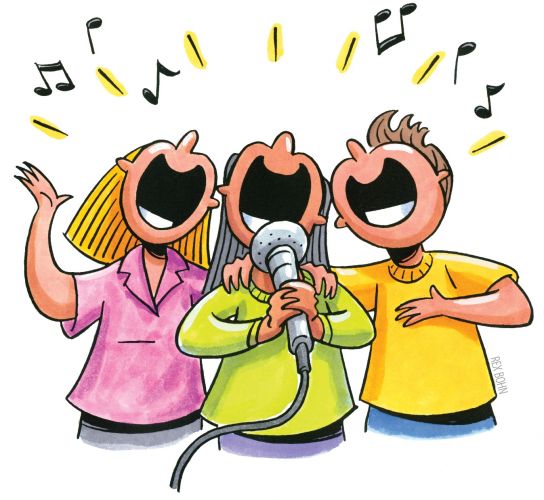 WHEN: Monday, December 10, 2018 TIME: 7:00-10:00pm

WHERE:
HOMELINK GYM, St. Andrew's Catholic Church, 309 Hoffmeister, 63125

HOW MUCH:
$5.00 to cover room & equipment rental.
A $5.00 generic wrapped gift
$5.00 for a sandwich (optional)
WHAT TO EXPECT:
· Karaoke performers – this can be solos, duets, or groups. Songs must be clean and acceptable.
Songs can be any genre (including Christmas), but we must know in advance what your song is before you perform.
Check in with Mr. Chrun when you get there. Singing is optional, but enjoying the show is not!

· Yummy Snacks. Order a Chick-fil-A sandwich if you want
· Dancing & Games
· We must have 30 signed up & paid to make this party a "go".

WHAT TO BRING:
1. If your FIRST NAME begins with A-L, please bring a snack to share (something else besides a bag of chips is appreciated).
If your FIRST NAME begins with M-Z, please bring a soda or drink to share
2. A fun $5.00 generic gift (wrapped).
3. Whatever props you may need for your song (not required but makes it more fun).

HOW TO SIGN UP: Go to the SHARE website. If paying using Paypal, please log in first. Find the event on the calendar.
If you are already there, keep scrolling! You may bring a friend if they have your parents' approval.
GOT QUESTIONS: Contact Cathy Mullins at Ekcjmullins@gmail.com
Signups