Bowling!
Add to Your Calendar:
04/26/2019 14:00
04/26/2019 16:00
America/Chicago
Bowling!
Bowling!
Arnold Bowl
SHARE
ekcjmullins@gmail.com
false
MM/DD/YYYY
aUinrLWZczwYavqgBmQP30959
Date – Time
April 26, 2019 – 2:00 PM - 4:00 PM

Location
Arnold Bowl
1140 Jeffco Blvd
Arnold, 63010

Additional Information
Homeschool Bowling 2018-19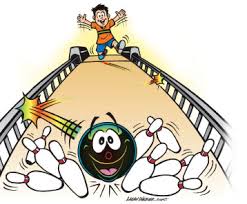 Let's resurrect our bowling dates!
Since we lost our home at Show-Me Lanes, I've been visiting some other bowling establishments to try and find a good one. The survey I took shows that most who would be interested, live along the Hwy 55 corridor, so I've decided to give Arnold Lanes a try. It's kind of hard to find a place that is not smoky. I smelled smoke when I walked in, but Miki and I bowled on the upper level of lanes, and it was not bad. $5.00 for 2 hours of bowling, includes shoe rental. I thought we would try it out in February, March and April.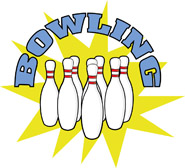 DETAILS
WHAT? 2 hours of bowling
WHERE? Arnold Bowl
1140 Jeffco Blvd, Arnold, MO 63010
WHEN? Last Friday of each month thru May
TIME? 2:00 – 4:00 pm (Bowlers can fit as many games in as possible in two hours!)
PRICE? $5.00 per bowler, includes shoes. Please have cash at the door or you can send the money to PayPal.me/sharehomeschool. But don't send it electronically until you get there. I don't want to have to refund a bunch of Paypal transactions.

WHO? All ages! Little ones may bowl with bumpers and a ramp, but moms might need to help.
HOW ? Our plan is to group children of the same age and/or friends on the same lanes. We want this to be a great way for the children to meet others and make friends. So please sign-up so that I can plan that way. If you are at the SHARE calendar for February 22, March 22, and/or April 26 just scroll down. If you are reading this somewhere else, go to the SHARE website and click on a widget at the bottom of the private home page or go to the calendar for those dates.
Got questions? Just holler at Cathy....Text: 314-769-7965 or email: Ekcjmullins@gmail.com
Signups