Standardized Testing- CANCELLED!
Add to Your Calendar:
05/26/2020
05/26/2020
America/Chicago
Standardized Testing- CANCELLED!
Standardized Testing- CANCELLED!
SHARE
ekcjmullins@gmail.com
true
MM/DD/YYYY
aUinrLWZczwYavqgBmQP30959
Date
May 26, 2020
Additional Information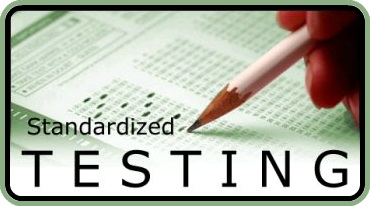 Sorry, this has been CANCELLED!
2020 Stanford 10 Achievement Testing
See SHARE homepage for registration link
When? Tuesday, Wednesday, & Thursday - May 26, 27 & 28
9:00 a.m-12:00 p.m. (Approximate time—ending times will vary according to grade level. Parents must be waiting in the gym at noon for pickup.)
Testing is divided up into 3 sessions. You need to come all 3 mornings.
Where? St. Andrew Catholic Church, 309 Hoffmeister, St. Louis, MO 63125 (Homelink location) Meet in the gym first each morning.
Any homeschooled child who is in grades 3-12 this present school year. Note: You do not need to be a member of S.H.A.R.E. to use this service.
Price? Grades 4-12.….$45.00 ($50.00 if ordered after Friday, April 10, 2020)
Grade 3……….$55.00 ($60.00 if ordered after Friday, April 10, 2020)
(Third grade tests cost $10.00 more from the publisher because they are in a different format.) Fees includes test fee, postage, insurance for returning the tests books and completed test forms to BJUP, discount for proctors and drinks for the students— please bring your own snacks and #2 pencils!
How? There are 2 ways to register this year: 1) You can submit your form online —See second pop-out on website under Achievement Testing. OR 2) Mail the 2 forms below, along with a check made out to S.H.A.R.E., to Janel Schrunk (see address on forms).
Early Bird Discount, Deadline and Cancellation fee: If you turn in your forms and payment on or before Friday, April 10, you get a $5.00 discount (see prices above).
THE ABSOLUTE DEADLINE FOR SIGN-UP AND PAYMENT IS THURSDAY, APRIL 17TH…no exceptions…it takes time to order and receive tests. You will be responsible for the cost of the test if you cancel after the tests are ordered! Please Note: We are only able to accommodate 125 students. Admission will be on a first-come, first-served basis….plan accordingly! It fills up fast!
Special Needs: Although we do not want to exclude any student, group testing can be difficult on many children with special needs (ADD, ADHD, Learning Disabilities, etc.) Unfortunately, we do not have the manpower to accommodate students with special needs….so sorry!