PICNIC!
Add to Your Calendar:
08/25/2022 11:00
08/25/2022 15:00
America/Chicago
PICNIC!
PICNIC!
Kirkwood Park
SHARE
[email protected]
false
MM/DD/YYYY
aUinrLWZczwYavqgBmQP30959
Date – Time
Thursday, August 25, 2022 – 11:00 AM - 3:00 PM

Location
Kirkwood Park
201 W. Adams Ave.
Kirkwood, MO 63122 US

Additional Information
It's picnic time again!
The time to meet up with old friends and make new friends!
(And we have a lot of new SHARE members to get to know!

)
It will be held at the very shady Kirkwood park, behind the tennis courts.
We have the pavilions that are right next to the the big field where our games will be held.
Please make sure to check in with Kelly or Cathy at a tent under the big tree.
If you cannot pay online, then you can pay with cash or check on the day.
Also, if anyone still needs to pay their 2022-23 SHARE Membership Fee, you can do that then too.
NEW THIS YEAR!!! In addition to the $7.00 fee, please consider bringing a canned good or
two for the food panty that is housed at St. Andrew's. I just got off the phone with the church secretary
and she said they have 3 cans left and are in real need of food.
This church is very accomodating to us for our events, so let's try to give back in this special way.
We need at least 45 families to participate in order to cover the rental/prize budget.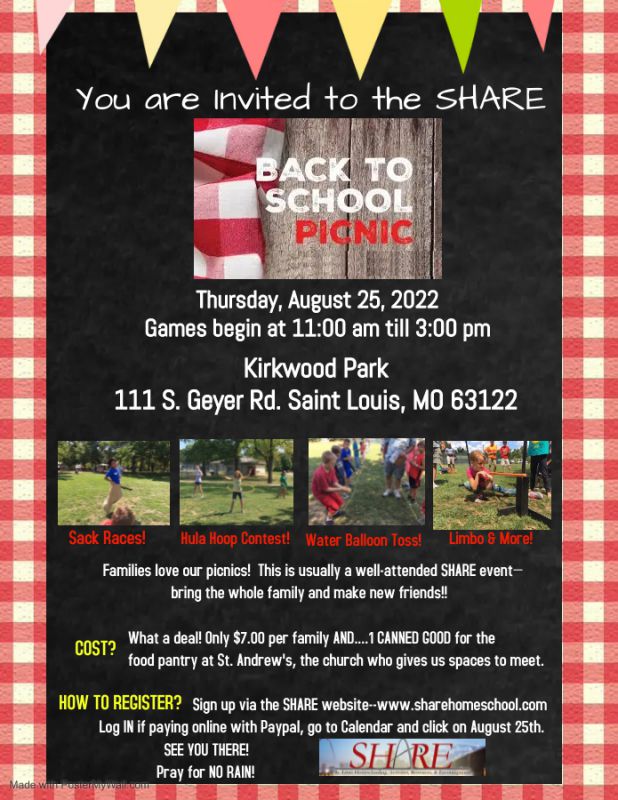 Keep scrolling to find the sign-up button.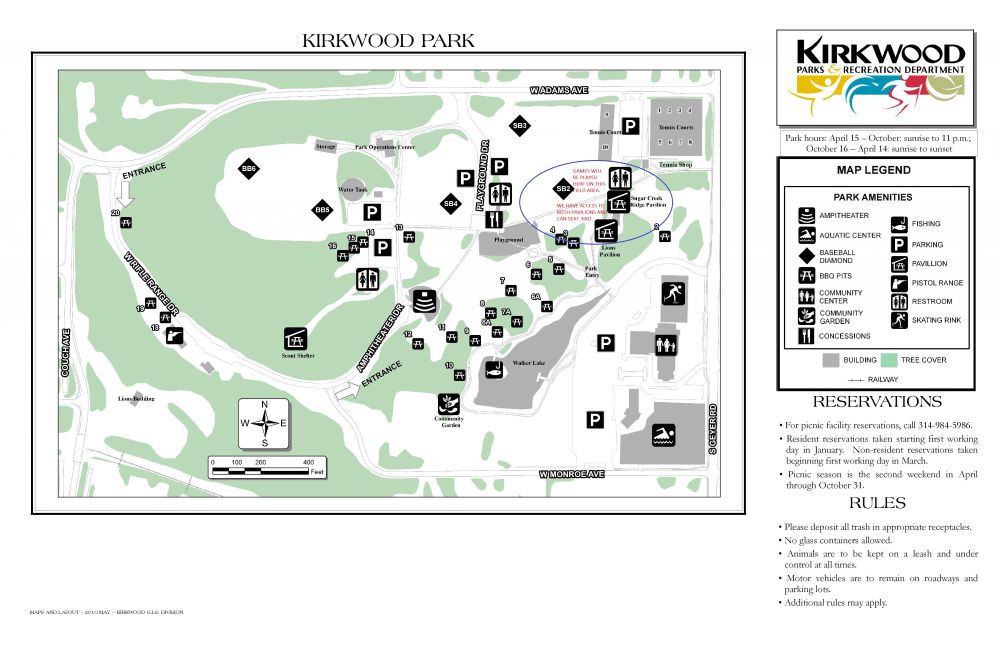 Signups