Preston Art Glass Studio for a Mosaic Jewel Art Glass Class, 10:00 am
Date – Time
Wednesday, May 1, 2019 – 10:00 AM

Location
Preston Art Glass Studio
2651 Chouteau Ave.
St Louis, 63116

Additional Information
This 10:00 am session is closed.
There is a 1:00 pm session now offered.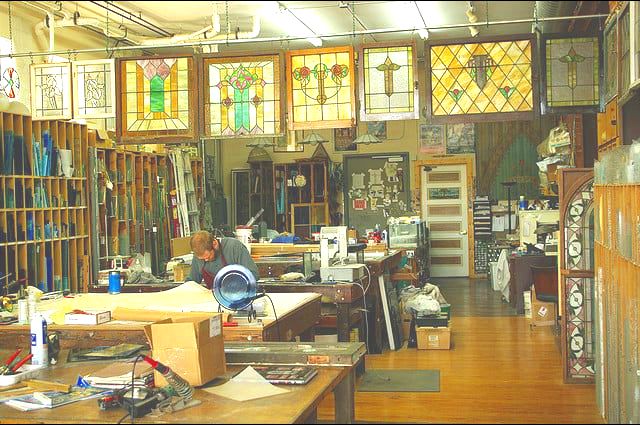 Field Trip to
Preston Art Glass Studio for a
Mosaic Jewel Art Glass Class
When: Wednesday, May 1st at 10:00 a.m. (class will be approximately two hours)

Where: 2651 Chouteau Avenue, St. Louis, Missouri 63103
(near Highway 44 and Jefferson exit)

Who: Limit of 24 Total, as this includes both children and adults
Age requirement of at least eight (8) years-old

Cost: $15 per person

What: This is a unique experience in creating your own art work and leaning about some of the basic techniques required in the work and production of art glass. The one-of-a kind piece that you make could be a lovely addition in your home or even a wonderful gift for Mother's Day or another occasion. Both adults and children are encouraged to take part in the class. Please do remember and consider that your child needs to be able to work independently for the most part and the minimum age accepted will be eight (8) years old. No exceptions, please.
Any questions, please e-mail Mary Murphy at djmurphy5@sbclgobal.net.
Check out the Preston Art Glass website: http://www.prestonartglass.com/
Gwen & Dale are veteran homeschoolers and good friends of ours!

Registration: Go to the SHARE website and click on May 1st to sign-up or scroll down if you are at the site.