Homeschool Geography Bee!
Add to Your Calendar:
01/18/2020 13:00
01/18/2020 14:00
America/Chicago
Homeschool Geography Bee!
Homeschool Geography Bee!
St. Andrew Catholic Church
SHARE
[email protected]
false
MM/DD/YYYY
aUinrLWZczwYavqgBmQP30959
Date – Time
Saturday, January 18, 2020 – 1:00 PM

Location
St. Andrew Catholic Church
309 Hoffmeister Ave.
St. Louis, MO 63125 US

Additional Information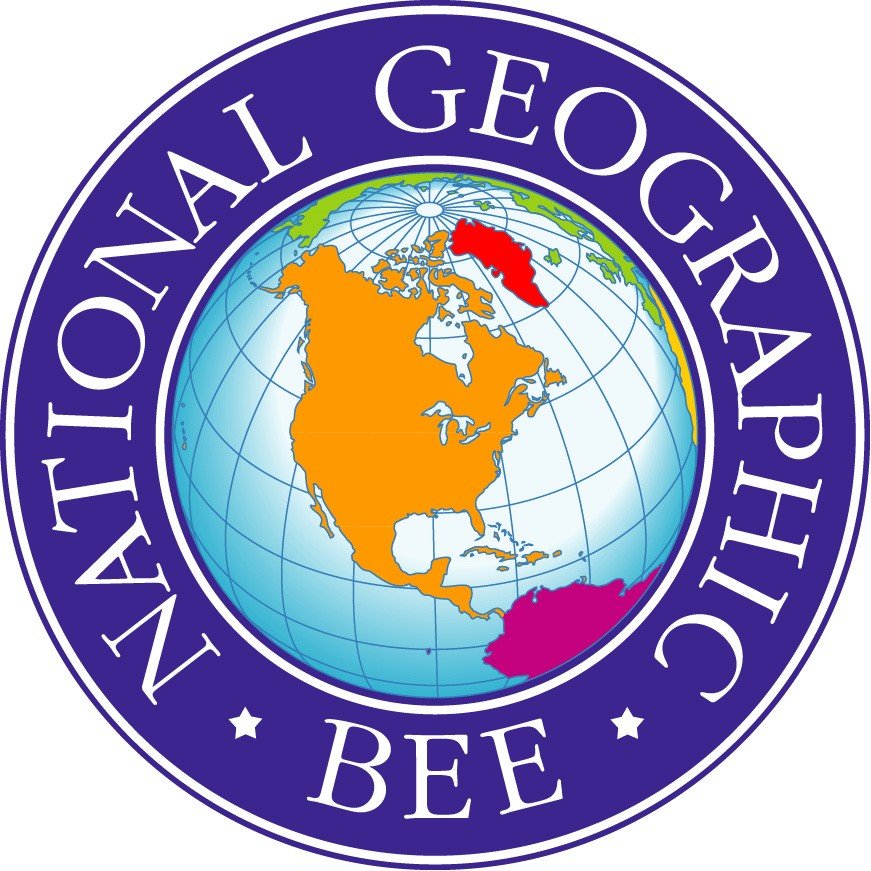 The 2019-20 National Geographic
St. Louis Area Home Educators
Geography Bee

WHO? Any 4th - 8th grade homeschoolers in the St. Louis area.
WHAT? The 13th annual St. Louis Area Homeschool Geography Bee to qualify a winner for the MO State Bee.
NOTE: If you are an Illinois participant and win the bee, please know that you will be representing the state of Missouri.
WHERE? St. Andrew Church, 309 Hoffmeister, St. Louis, MO 63125
(Go around to the back parking lot and look for signs)
WHEN? Saturday, January 18, 2020 1:00 p.m.
WHY? To test your knowledge of both US and World geography, and because it's lots of fun!
Whole families, including grandparents, are encouraged to attend.
HOW? Just fill out the online registration form and use either PayPal or check to help pay for Geo Bee costs. Also, your student may need to start studying geography to prepare for the bee. It IS a competition, and the contestant who has studied will be better prepared. For more information and Geobee Challenge practice questions, go to:
https://www.nationalgeographic.org/education/student-experiences/geobee/study/
https://www.wikihow.com/Prepare-for-the-Geography-Bee#Studying-for-the-Bee_sub
Your library may have atlases and reference materials for you to borrow. Or, you may purchase study materials such as: The National Geographic Bee Official Study Guide and Afghanistan to Zimbabwe.
COST? $5.00 per participant You can use PayPal when you register or send a check made out to SHARE to:
Cathy Mullins 3675 Montana St. Louis, MO 63116
* We'll have refreshments after the bee. Please bring a sweet, salty or healthy snack. We'll provide drinks!
Got questions? Contact Cathy Mullins at 314.769.7965 or [email protected] with questions.
SIGN UP IS BELOW if you are on the SHARE website......YOU DO NOT HAVE TO BE A SHARE MEMBER. THIS IS NOT ASSOCIATED WITH HOMELINK.
If you are not on the SHARE website, click here and look for the Calendar or an icon to click on.
NOTE: PLEASE READ RULES BELOW. REMEMBER THAT A STUDENT IS ELIGIBLE TO PARTICIPATE IN THE BEE FOR NO MORE THAN FIVE YEARS TOTAL (USING TRADITIONAL SCHOOL AGE REQUIREMENTS).
A STUDENT MUST BE ENROLLED IN A SCHOOL THAT HAS REGISTERED FOR THE BEE. STUDENTS CAN ONLY PARTICIPATE IN ONE BEE PER ACADEMIC YEAR. HOMESCHOOLED STUDENTS MUST PARTICIPATE THROUGH A HOMESCHOOL THAT HAS REGISTERED FOR THE BEE. STUDENTS ENROLLED IN A CONVENTIONAL PUBLIC OR PRIVATE SCHOOL MAY NOT COMPETE AS PART OF A HOMESCHOOL ASSOCIATION'S BEE.
---
Here are our past SHARE BEE winners
2008-09—No record 2015-Joseph Simeri
2010—Seth Winkelman 2016—Dylan George
2011—Alynda Rehmer 2017—Renee Richardson
2012—Roman Smith 2018—Jacob Minster
2013—Anthony Houser 2010-- James Meehan
2014 —Gabriel Weider 2020--Blake Schaper
---
LAST YEARS PARTICIPANTS:
---
BE SURE TO DOWNLOAD THE STUDY TOOK KIT!!!!!! LOOK BELOW...
---
2020 National Geographic GeoBee
Key Dates
Oct. 1, 2019 - Feb. 7, 2020: School GeoBees held. Ours is January 18, 2020.
Feb. 7, 2020: Deadline for completion of State GeoBee Qualifying Tests.
Mar. 2, 2020: Notification date for state qualifiers.
Mar. 27, 2020: State GeoBees
Spring 2020: National Championships
---
HOMESCHOOL RULES
The National Geographic GeoBee is a competition for public schools, private schools, and homeschools in the United States and its territories, as well as Department of Defense Dependents Schools (DoDDS). Schools with students in any of the grades four through eight are eligible for this educational and entertaining contest. Registration is not open to individual students.
· For the purposes of the National Geographic GeoBee, our staff may assign a name for the homeschool group that reflects the area in which it is located.
· A homeschool group or association can register their group for the National Geographic GeoBee. However, parents, guardians or relatives of competing students cannot register the homeschool, become the school GeoBee coordinator, or have access to the account or question material at any time.
· The school GeoBee coordinator for a homeschool group or association must not have any children participating in any National Geographic GeoBee. The coordinator will be responsible for downloading the GeoBee materials, administering the contest, and communicating with National Geographic about the school champion.
· The National Geographic Society does not encourage or endorse coaching for hire in connection with the National Geographic GeoBee. The school GeoBee coordinator cannot be a paid GeoBee coach or be affiliated with an organization that collect fees for GeoBee coaching.
· A minimum of six (6) students from any of the eligible grades must be physically present and participate in the school level competition in order for the school champion to take the qualifying test and be considered for possible advancement to the state GeoBee. "Virtual" school GeoBees are not permitted.
· GeoBee materials are the property of the registered homeschool and may not be transferred or used by another homeschool.
· School GeoBee materials may not be shared in hard copy or electronic form with any parents of competing students, either before or after the school GeoBee.
· State GeoBee qualifiers will be posted on NatGeoEd.org/Results by March 2, 2020. Please check the list to see if your student has qualified. State competitions will be held on Friday, March 27, 2020.
· The champion from each state is invited to compete in the National Geographic GeoBee National Championship in Washington, D.C., in Spring 2020 (exact date TBD).
· Any audio, visual, or written recording of school GeoBees is not permitted. Posting or sharing of videos of school GeoBees gives an unfair advantage to students at schools that have not yet held their respective GeoBees. The school GeoBee coordinator must ensure that the school GeoBee is not recorded in any form by participants or event attendees without prior permission from the National Geographic GeoBee director.
STUDENT ELIGIBILITY
· A homeschool student can participate in a school GeoBee within their own homeschool association, or in any homeschool GeoBee group within their state.
· A student participating with a homeschool group must be a homeschool student. Students enrolled in conventional public or private schools may not compete as part of a homeschool association's GeoBee. A homeschool student can only participate in one homeschool GeoBee per calendar year.
· Previous recipients of National Geographic GeoBee scholarships are ineligible to participate. Children of National Geographic employees may participate in their school GeoBee, but are not permitted to advance beyond the school level competition and are therefore ineligible to take the state GeoBee qualifying test.
· A student may not attend a school GeoBee at a different school prior to participating in his or her own school GeoBee.
· Students must be in grades four through eight (4-8) and must not have reached their 15th birthday on or before September 1, 2019. A student is eligible to participate in the National Geographic GeoBee for no more than five years in total.
· Students in the eligible grade levels must follow a school schedule and academic course load comparable to the majority of the student's grade mates and age mates. A student may not be enrolled in more than three (3) courses at the high school and/or college level that are related to the social studies or sciences during the academic year.
· Students and their parents, guardians, and relatives must not have obtained, have had in their possession, or have seen copies of the school GeoBee question booklet or the qualifying test at any time prior to the competition. Evidence of misconduct will result in disqualification.
STATE QUALIFYING TEST PROCEDURES
· The state qualifying test is administered online through the National Geographic GeoBee registration website.
· The qualifying test must be administered by the school GeoBee coordinator to the one (1) student who has won the school GeoBee. Please check with your homeschool winner to be sure that if they qualify they will be able to attend the State GeoBee on March 27, 2020. If they cannot, you may administer the Qualifying Test to the 2nd or 3rd place school GeoBee winner. However, the test can be given to only one student.
· The GeoBee coordinator must login to the Registration and Resource Center and complete the school champion online profile before the student takes the online Qualifying Test.
· The test must be proctored by the school GeoBee coordinator for the duration of the test. A relative or guardian of the school champion may not administer the test, nor have had access to the online test.
· The student is to work independently on the test, using no outside help or materials.
· No more than 60 minutes is allowed for the student to complete the online test.
· The school champion must complete the online qualifying test by 11:59 pm EST on February 7, 2020. No written test should be taken or mailed to the National Geographic GeoBee office.
National Geographic reserves the right to disqualify a homeschool or student if these rules have not been followed.
Signups
Signup is currently closed.