Our Meeting Location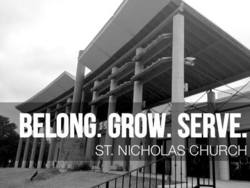 Fortify Speech & Debate Club is hosted during the school year from 3:00-8:30pm on Thursdays at St. Nicholas Church in Flower Mound.
Even though Fortify is not affiliated with St. Nicholas Church, we are thankful to our gracious hosts for the opportunity to use their wonderful facility.
St. Nicholas Church is located at 4800 Wichita Trail, Flower Mound, TX 75022.