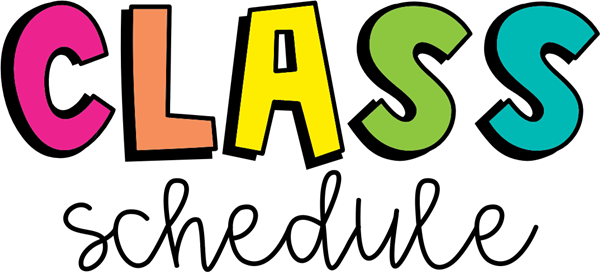 Dates and Location
Our Second-semester classes begin in person on Monday, Sept. 13th in N. Phoenix/Scottsdale.

Full class dates listed below the class schedule.
How do I Register?
REGISTRATION OPENS JUNE 15th.

Registration is open to all EE members on a first-come basis. Class size is limited so we recommend early registration.
Eastside members must be logged in to register for classes. Click on each Class title below to enlarge the class details, read through all of the details, expectations, and policies.
Add your child to the class by clicking the box next to his/her name. A box will pop up confirming your registration.
Registration is made complete when all upfront fees are made (Admin. + Supply fee). A minimum of one-fourth of your Class Fee is due to secure your spot.
Any students on a Waiting List will be contacted if space becomes available.
CLASS REGISTRATION CLOSES SEPT. 1st.
Payment Info.
Each Class Day family will contribute an ADMIN. FEE $35 per semester towards our operating costs. This will be invoiced to your account after registration.
Admin Fee + any Upfront Class Fees are due upon registering to confirm your spot.
Class Fees may be paid all at once directly to your tutor. For your convenience, you may also choose to make four payments per semester.

Please read our Late Payment Policy and our Refund Policy before registering. These are located in each class description below.
How do I Pay?
Log-in to your EE account, click on "Balance" in the upper-right screen.
On your Accounting page, you will see each class listed by the teacher's account. (ex. "Class Registration 'student name' - 'class name' Payment #1" would include Sept. + Supply fee, Payment #2 would be Oct. fees, Payment #3 is Nov. fees, Payment #4 is Dec. fees).
Click on the payments you'd like to pay and then "Pay Now" just above it. You will be redirected to PayPal where you can send your tutor a direct payment through your PayPal account or by credit/debit.
ESA Families
Most of our tutors are also on Class Wallet. Please do not make any class payments through the EE website at this time. ESA is currently transitioning to another payment system, Class Wallet. Tutors who are degreed are on the Class Wallet system and identified on the class description as such.
Please let Rachael Porter know if you are an ESA family and have questions. We will make sure your invoices are correctly labeled to qualify for ESA reimbursement.
Sick Policy & COVID Guidelines
Expectations and Refunds
IMPORTANT:
Please read the FULL Class descriptions, Supply lists, Parent & Student Expectations, Homework Expectations, Late Payment Policy, and Refund Policy listed on each class description below before registering for classes.
By registering for classes, you are contractually agreeing to these policies.
2021 - 2022 Class Schedule
Preschool Room
Room 1
Room 2
Room 3
Room 4
Room 5
Room 6

9:30am -10:00am

CLOSED

BEGINNING GUITAR

10 y/o - 18 y/o

Chris Herrington

9:30am - 10:30am

CLOSED

PE

6 y/o - 11 y/o

Alex Reader

CLOSED

GEOGRAPHY

9 y/o - 13 y/o

Anna Marie Gross

CLOSED

ALGEBRA 1

12 y/o - 17 y/o

Brittany Spatz

CLOSED

CULINARY ARTS

13 y/o - 18 y/o

Carrie Herrington

CLOSED

INTRO TO COMPUTER SCIENCE

12 y/o - 16 y/o

Tanner Perrien

9:30am - 11:30am

CLOSED

PRESCHOOL (2 HR)

Pre-School ; 3 y/o - 5 y/o

Brianne Marsh

10:30am - 11:30am

(continuation Preschool Block)

CLOSED

STEM

6 y/o - 11 y/o

Alex Reader

10:30am - 12:00pm

CLOSED

STUDY SKILLS (1.5 hr)

13 y/o - 18 y/o

Anna Marie Gross

CLOSED

LANGUAGE ARTS & HISTORY (1.5 hr)

9 y/o - 11 y/o

Brittany Spatz

CLOSED

BIOLOGY

13 y/o - 18 y/o

Rachael Porter

11:30am - 12:00pm

CLOSED

LUNCH

12:00pm - 12:30pm

CLOSED

LUNCH

12:00pm - 1:30pm

CLOSED

BEGINNING ART

5 y/o - 9 y/o

Brianne Marsh

12:30pm - 1:30pm

CLOSED

MUSIC LITERACY CLASS

9 y/o - 14 y/o

Kathy Visser

12:30pm -2:30pm

CLOSED

HIGH SCHOOL BLOCK (2 HR)

13 y/o - 18 y/o

Anna Marie Gross

CLOSED

JUNIOR HIGH BLOCK (2 HR)

12 y/o - 14 y/o

Brittany Spatz

1:30pm - 2:30pm

CLOSED

ASTRONOMY

9 y/o - 15 y/o

Kimberley-Anne Sheard

(continuation High School Block)

(continuation Jr. High Block)

CLOSED

HANDS-ON HISTORY

6 y/o - 9 y/o

Marilyn Cage

2:30pm - 3:30pm

CLOSED

INTERMEDIATE ART

9 y/o - 14 y/o

Kimberley-Anne Sheard

CLOSED

MUSIC

6 y/o - 9 y/o

Kathy Visser

CLOSED

GAME-ON

9 y/o - 13 y/o

Rachael Porter

CLOSED

COOKING

12 y/o - 17 y/o

Brittany Spatz
Class Dates
CLASS DAYS WILL BE HELD ON THE FOLLOWING MONDAYS:
| 1st SEMESTER | 2nd SEMESTER |
| --- | --- |
| Sept.13, 2021 | Jan. 10, 2022 |
| Sept. 20, 2021 | Jan. 24, 2022 |
| Sept. 27, 2021 | Jan. 31, 2022 |
| Oct. 4, 2021 | Feb. 7, 2022 |
| Oct. 11, 2021 | Feb. 14, 2022 |
| Oct. 18, 2021 | Feb. 21, 2022 |
| Oct. 25, 2021 | Feb. 28, 2022 |
| Nov. 1, 2021 | March 7, 2022 |
| Nov. 8, 2021 | March 21, 2022 |
| Nov. 15, 2021 | March 28, 2022 |
| Nov. 29, 2021 | April 4, 2022 |
| Dec. 6, 2021 | April 11, 2022 |
| Dec. 13, 2021 | April 18, 2022 |
| Dec. 20, 2021 | April 25, 2022 |



NOTE: We will be OFF the following Mondays:
November 22, 2021

December 27, 2021

January 3, 2022

January 17, 2022

March 14, 2022