Public Business Directory
Browse Alphabetically ABCDEFGHIJKLMNOPQRSTUVWXYZAll
East Coast Wraps- It Works
Submitted by: ADMIN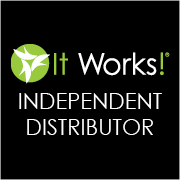 East Coast Wraps has been our family business for the past 2 1/2 years. We offer the full line of It Works nutritional products that offer natural plant power, high quality ingredients and affordability to help you and your family with daily nutirition, fitness, weight loss and skin care! Of course our #1 selling product for both men and women is that "Crazy Wrap Thing"- tone, tighten and firm any problem area from the neck down in just 45 minutes! Contact me if you would like to try a wrap, schedule a sample product session or get more information on earning a great income from home!
Contact: 1616 Vistoso Lane, Ruskin, FL 33573 | Phone: 979-906-0101 | Cell: 979-906-0101
Right Home Realty
Submitted by: Smith
If you're looking to buy, sell or rent a home, contact me today! I can help with all of your real estate needs and make the process as smooth as possible! I currently service the entire Hillsborough county area and can even give you referrals if you're moving out of the area or out of state. I'm available anytime and can be reached my phone, text, Facebook or email??
Contact: 1509 Lakeview Ave., Seffner, Florida 33584 | Phone: 813-842-6937