CHEF Kickoff for Kids
Thank you so much for your interest in CHEF Kid's Mini-Sessions!


We've been humbled by the excitement generated by these events and overwhelmed by the response; within days of opening registration, we met the capacity allowed by our space and number of volunteers. We look forward to meeting the needs of even more families at our event next year, in 2022.


CHEF KICKOFF FOR KIDS: SUPER-AWESOME MINI-SESSIONS for AGES 5-11!
How do FOUR FREE FABULOUSLY FUN mini sessions for children ages 5-11 sound?! In addition to our many informative sessions for parents during the kickoff, we are also offering these fun mini-sessions to ensure that parents can relax and enjoy, knowing that the children are enjoying their own, as well.
Bonus: We'll be dividing the children up by age groups, allowing each of them to partake in all four of the following sessions, in rotation… compliments of our generous vendors! Due to limited supplies, spaces are limited, so register now to save your child(ren)'s spot!
---
AR WORKSHOP: DIY Summer ARt Project!

Join AR Workshop Baton Rouge for a fun, creative and crafty DIY Summer ARt Project!
Students will be making wood slice ornaments with stenciled star, utilizing the colors that they choose!

This will be a great sample of some of the projects they offer in their workshops and parties, which allow both youth and adult participants to customize and choose their project design, and paint colors, from their decor line of paints. All skill levels are welcomed… and participants can register for themselves, with a group, or book a private party.



To see more youth projects available by AR Works, click the link below to view a few of their youth projects available for workshops:
https://www.arworkshop.com/event/?loc=batonrouge&ev=242245
Website: www.arworkshop.com/batonrouge


---

CLASSICAL CONVERSATIONS: Geography

Learning can be FUN, and is most effective when the student is fully engaged, enjoying the process. The Classical Conversations Foundations program joins the richness of quality, Christian educational content with various ways of learning (song, art, movement, games, sign language, memory work and more!) to cement key material in the minds of each student.

In this session, your student will participate in a fun and active sampling of such a lesson, cementing key world geography facts, using the above methods.


Website: https://www.classicalconversations.com/foundations/


---

CODE NINJAS BATON ROUGE: Where Kids Have Fun and Parents See Results!

"Get the Robot Home Safely!"
During this exciting session, kids will help the Code Ninja (Sensei Milain) guide her robot home safely, by helping to write the code to keep her on course.

Remember to also visit their table, where your students can use Scratch to code an interactive game! You'll have the opportunity to learn more about our STEM education programs, and see how your kids can get a step ahead of the ever-growing technology and soft skills gap!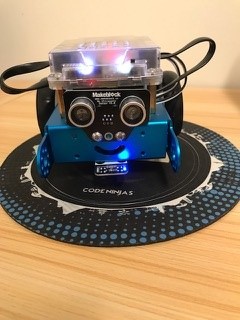 Website: www.codeninjas.com
___________________________________________________________________________________________________________________________________

AMERICAN FAMILY MARTIAL ARTS: Not just for kicks!

More than just kicks, physical fitness and belt colors… this fun mini-session will help developing confidence, discipline, character, focus and respect.
While elementary-aged students are intellectually curious and starting to mature emotionally – they also may struggle with appropriate behavior and physical control. This fun mini-session session is especially designed to help them learn martial arts in tandem with these key developmental areas, through games and focus.

Students will receive a sampling of the Core SKILLZ program, which strengthens physical agility, control, and resilience, to help kids excel.
Website: https://www.americanfamilyma.com/
We didn't forget about the highschoolers either! There's a session for everyone in the whole family this year!
Did you know that public speaking is what most people say they fear more than anything? Well fear no more; the Baton Rouge Speech and Debate Club has got you covered!
BRSD will be hosting a fun speech workshop for students age 12+. It will include:
An overview of the various Speech types

Games

Demonstrations of actual speeches used in the last competitive season

The opportunity to practice some of the basic public speaking skills.

The BRSD Club is a student lead, parent directed program that prepares students to compete via the NCFCA (National Christian Forensic and Communcation Association). Facilitated by Corey Howard, the Director of the program.
This session will take place during both breakout sessions and last a total or two hours.