How Do I Homeschool?
Seven Secrets to finding the Best Homeschool Curriculum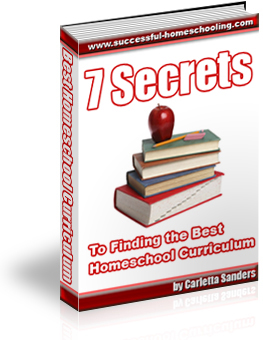 The author of this free e-book writes,
As a new homeschooler, I spent hours upon hours going to vendor fairs, reading online reviews and discussing curricula on online forums.

I discovered a step by step process for finding the best homeschooling curriculum, and I've written a FREE e-book to share that information with you!"
Click on the book image, then scroll to the link that says, "Download your FREE E-Book!"