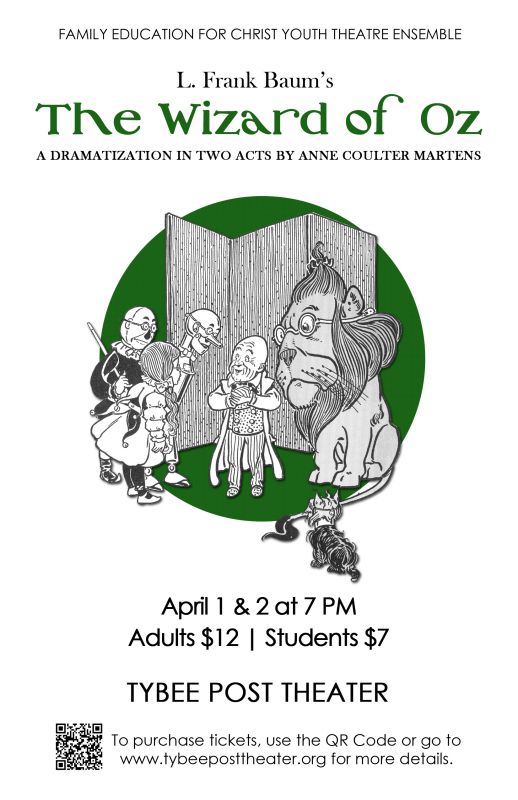 ---
Family Education for Christ Youth Theatre Ensemble Presents:
The Wizard of Oz
Friday, April 1st and Saturday April 2nd
7:00 pm, Tybee Post Theatre
When Dorothy finds herself in the land of Oz and being hailed by the munchkins for killing the Wicked Witch of the East, it's a pretty bewildering experience for a little girl from Kansas. But Dorothy bravely sets out to find a way back home and soon meets noble friends: the Scarecrow seeking brains, the Cowardly Lion who wants courage, and the Tin Woodman who desires a heart above everything. These brave adventurers share terrifying experiences on their journey. Will their friendship be enough to get them what they want the most?