Welcome!
Welcome!
CHALC, the Coalition of Homeschoolers Across Lancaster County, serves over 600 homeschooling families throughout Lancaster County and its surrounding areas. In addition to publishing a monthly newsletter, the Scrawls, we offer support for homeschoolers in many ways -- providing assistance and resources to new homeschoolers, creating a working network to disseminate information of interest to the homeschooling community, and building relationships between home educators. In addition, we offer other valuable services to our member co-ops, including liability insurance, a county-wide graduation ceremony, and HSLDA membership discount. We hope CHALC, as a united fellowship of families, will also help in making a positive impact in the community where we live.

Seniors: Fundraiser candles will be ready for pickup at the November 24th planning meeting.
Thank you for your efforts in selling candles!!
Looking for a homeschool support group or co-op?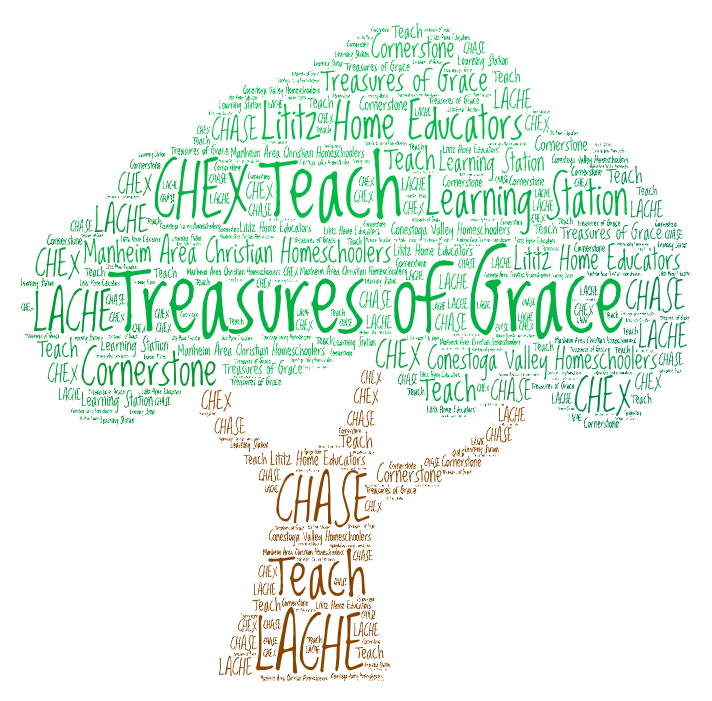 Homeschool groups are organizations that provide various activities for homeschool families. Each homeschool group is different in how it operates and in what it offers. Some homeschool groups may offer some of these opportunities:
Joining a homeschool group connects you to resources and to people who will encourage your family during your homeschooling years. Visit our member groups' webpages (links under the adjacent tabs) to find one that fits your family's needs.
CHASE (Christian Homeschool Association of Scholastic Excellence)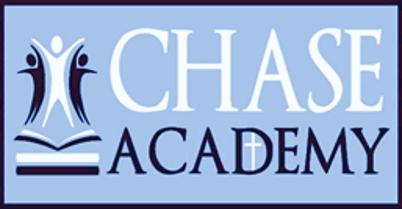 Contact: Julie Hostetter, Director
Email: chasehomeschoolcoop@gmail.com
A Christian co-op offering weekly classes. We meet on Mondays from 8:30 – 2:00 PM at East Fairview Church of the Brethren in Manheim. Classes are a 30-week commitment. Opportunities include academic and elective courses, music, sports, and field trips. Our mission is to equip and encourage parents who have chosen to homeschool their children by providing educational classroom opportunities in a Christ-Centered environment. Members must participate by teaching or helping in classes for the benefit of the group.
CHEX (Christian Homeschoolers Exchange)
Co-Director: Renita Gerlach, 717-344-6850,
Email: chexcoop@yahoo.com
Co-Director: Jennifer Anteau, 717-342-7949
Email: jen.anteau@yahoo.com
CHEX is a group of homeschool families joining together to fellowship, encourage each other in our life's journeys, and provide excellent group learning opportunities for our children. We meet as a whole group on Wednesday mornings from 8:45am - 12:00pm at Calvary Baptist Church in Lancaster, 8 weeks in the fall and 8 weeks in the winter. High school academic and some elective classes meet an additional 8 weeks for a total of 24 weeks.
Conestoga Valley Homeschoolers
Contact: conestogavalleyhomeschool@gmail.com
We are a Christian-based parent run co-op. We offer nursery and preschool. Grades K - 6 have choir, gym and the choice of an elective each semester. Grades 7 and up choose 3 electives each semester. Electives include academic (biology labs) to non-academic (cross-stitching). We are a supplement to your schooling at home. Besides co-op classes, we offer monthly moms' meetings, a choir concert, talent show, music classes, gym classes, Track & Field day, field trips, and a learning fair. Our parents volunteer to teach the classes and fill helper positions. We rely on parent participation and offer activities that parents are willing to organize and staff. This keeps our costs low and affordable for all family sizes and incomes. We meet Thursdays from 12:45 - 3:25pm in the Lancaster Area. There is a waiting list.
Cornerstone
Contact: Anne Flinchbaugh Richey & Shallon Rohrer
Email: cornerstone_lowertier@yahoo.com
Cornerstone Homeschoolers Lower Tier is a Christian organization that seeks to provide quality educational opportunities along with support for families that are homeschooling their children. The Lower Tier is a coop type structure where parents provide gym, choir, and enrichment classes for Nursery - 8th Grade. We meet 16 weeks on Thursday afternoons from 12:00- 4:00pm at Grace Baptist Church in Lancaster. Students may participate in track and field day, Valentine's exchange, picnics, field trips, choral concerts, and the learning fair. Because we are run by member parents, all participating students must have a parent who is an active participant in planning, teaching, monitoring and cleaning up.
Contact: Tara Wright
Email: Cornerstone.UpperTier@gmail.com
Cornerstone Upper Tier is a 30-week educational program for students in 7th - 12th grades. Classes are taught by professionals in the areas of science, literature, writing, art, foreign language, and social studies. Tuition is required. Sign up April through August. No waiting list.
LACHE (Lancaster Area Catholic HomeEducators)
Contact: Mrs. Cyndee Anater, 717-575-3862
Email: cyndee.anater@gmail.com
We are an association of Catholic homeschooling families from all parishes throughout Lancaster County, united by our fidelity to and love for the Catholic Church. All learning styles and homeschooling methods are welcome, including part-time school and cyber schooling. We have an active, moderated Facebook page (LACHE Online) for announcements, prayer requests, advice, and support. Our activities include: the LACHE Co-op, which meets spring and fall, field trips, mom support meetings, and group activities for specific ages, toddler through teens, depending on the needs of the group. Specific classes are arranged by members and are open to all who are interested! New members welcome; please contact us!
Contact: Kara Phongxaysanith, Co-op Track
Email: LearningStationCoop@gmail.com
Contact: Jennifer Hahn, Upper Level Track
Email: upperlevelclass@aim.com
Learning Station supports homeschool families by providing a cooperative learning environment in which students develop academically and socially in a Christian community. Learning Station meets at Lancaster Evangelical Free Church in Lititz, PA. Classes meet on Wednesdays. Co-op track is open to families with students from infant through 12th grade, while upper-level only track is open to students in 7th through 12th grade. To learn more about Learning Station, visit www.homeschool-life.com/pa/ lscoop/ and click on the FAQ link.
Contact: Kyrie Zimmerman,717-475-9037
Email: kyriezimmerman@gmail.com,
Membership: Jill Gormley, 717-201-7370
Email: jillanngormley@gmail.com
Lititz Home Educators (LHE) is a Christian field trip community that is open to any home-schooling or cyberschooling family from the Lancaster area. We are a dedicated group of families who connect by supporting each other on our journeys, fostering friendships among the children and nurturing connections between families by experiencing life and lessons together. Our group is founded on Jesus' example of servanthood, and every LHE family contributes by hosting an activity such as a field trip, a class, a show-and-tell, a park day, a mother's gathering or an experience that brings joy to your family and that you would want to share with ours. Many of our activities occur in the northern and eastern areas of Lancaster County, but LHE welcomes families from anywhere. Membership in LHE offers the benefits of asking questions from seasoned homeschooling families, finding resources, buying/selling/borrowing, and discovering opportunities. Please consider gathering with us for encouragement and to strengthen connections.
Manheim Area Christian Homeschoolers (MACH)
Contact: LaWanda Miller
Email: klcmiller@outlook.com
MACH is a 28-week Christian-based co-op offering classes for nursery through high school. We strive to provide quality academic and elective courses to help facilitate and support families in their homeschooling endeavors. We meet on Tuesdays at East Fairview Church of the Brethren in Manheim. Academic classes are held in the morning from 9am-12pm, with optional elective classes held in the afternoons from 12:30-2:30pm. Members are required to participate by teaching and helping in classes. An option for high school students to attend without parental participation in MACH is also available.
TEACH (The Educators Affiliation of Christian Homeschoolers)
Email: teachomeschooler@gmail.com
TEACH provides support for homeschooling families in Lancaster and southern Berks counties. Our support is distinctively Christian and includes co-op classes, cell groups, sports teams, music, field trips, and special events. We accept new participants but require each member to commit to volunteering in a way that benefits the group.
Treasures of Grace Home Educators
Contact: Rebekah Robinson
Email: gregandrebekah@hotmail.com
Treasures of Grace is a Christ-centered co-op that seeks to support and encourage member families in their homeschooling journey. The mission of Treasures of Grace Educational Home School Association is to support the member home-schooling families through friendship development, encouragement, and prayer, and to provide an opportunity for students to explore subjects which are best experienced in a group setting. Currently, we offer classes for infant through secondary. We meet every other week in the morning for approximately 15 weeks. We also offer field trips, moms' socials/meetings, and nature walks. Membership is limited.