CHALC Graduation 2020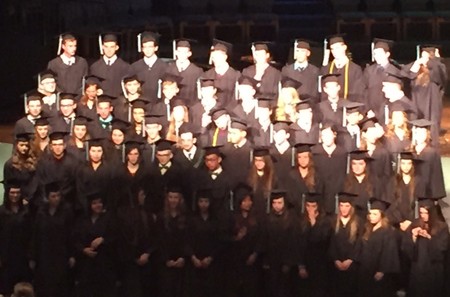 The 2020 CHALC Graduation Ceremony is being postponed due to COVID-19. Graduates and families will receive email updates from graduation@chalc.org.
Be a part of this once-in-a-lifetime experience!
Graduation is a family activity celebrating many years of homeschooling memories. You are welcome to join us, whether or not you are part of a CHALC homeschool group. The Class of 2020 graduation will be held on Friday, May 22, 2020 at Calvary Church, Lancaster, PA.
Need to Register?
Complete this form in its entirety: Registration has closed.
Registration is not final until payment has been received. Cost is $160 for members of a CHALC co-op and $215 for non-members. Checks made payable to CHALC can be mailed to PO Box 480, Leola, PA 17540. Payment is due in total by the end of November or a $25/month late charge will accrue.
Already Registered?
Registered Seniors and a parent attend monthly graduation planning meetings. These meetings are important, as we:
• Plan socials, banquets, and formals
• Communicate important dates and events
• Select class colors, songs, verses, and speakers
• Order and pick-up invitations, gowns, and pictures
• Share devotions and fellowship with other seniors
Meetings are from 7 pm - 9 pm at Calvary Church, Lancaster. Meeting dates for the Class of 2020 include these Tuesdays: 9/17, 10/15, 11/19, 1/21, 2/18, 3/17, 4/21, and 5/19. Please bring a drink or snack to share.
Questions? Contact us at graduation@chalc.org.