2023-2024 TEACH BOARD MEMBERS
Did you know that the Board of Directors is the Governing Authority over TEACH? This means they help to guide all of the units that make up our organization- co-ops, field trips, athletics, special events like formal and graduations, etc.
We hold an election each year to choose our new board members who will serve a two year term. We want to make sure you know who your board members are! They are moms and dads in the organization just like everyone else and are happy to chat with you anytime. Their contact info is listed on the Contacts page.
Brian & Danielle West, President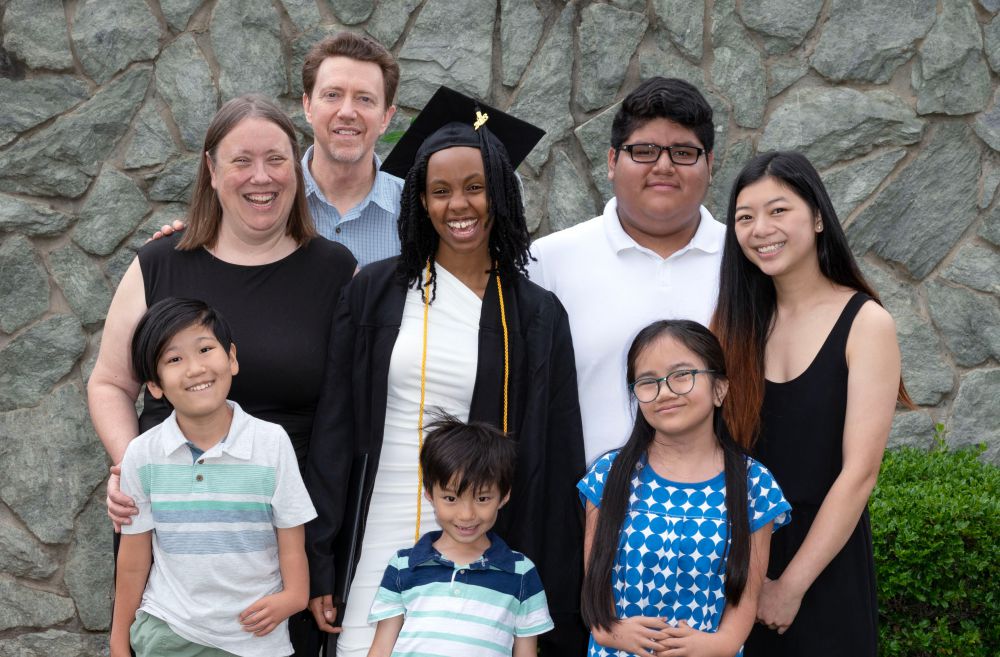 Brian and Danielle West have been married for over 20 years and are the parents of 6 children ages 7-18. We have been part of TEACH since the beginning of our homeschool journey when our oldest was in Kindergarden, She graduated with the TEACH Class of 2023 last spring. Danielle has served in many different positions throughout the TEACH organization but she has a passion for teaching and helping new homeschoolers. TEACH has meant so much to our whole family through the years. We are so grateful for the support, friendships, and fellowship with other Christians we have found here. Our prayer is that we can give back to this organization just a little bit of what it has given us.

Matthew & Julie Wine, Vice President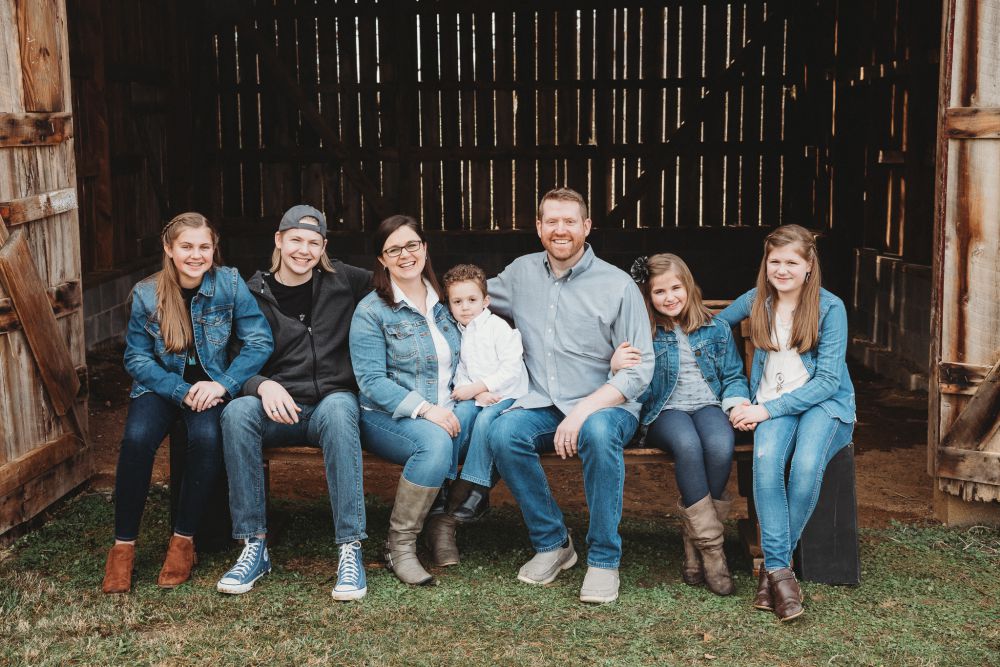 Matthew and Julie have been married 19 years and call each other best friends. We have 5 children (ages 16, 13, 11, 9, 4) who are our greatest treasures. We began homeschooling when our oldest started Kindergarten. We feel like the Lord led us to homeschool, and it has been an amazing journey. We are so thankful for the opportunity to be together with our kids, learning at home. We are also very grateful for TEACH and the Johnson City co-op, which has been such a blessing over the last 11 years. The friends we have made, the opportunity for fellowship with other homeschooling families, and unique and awesome classes taught by excellent parents have all been a source of encouragement to us.
We are involved in a prayer ministry in the Tri-Cities as our full-time calling and occupation. Julie also teaches online English classes in the early morning hours. We really love connecting with Jesus and encouraging others to do the same!
Amy & Micah Crews, Secretary
Micah and Amy have been married for 20 glorious years. They have two children aged 16 and 14. The Crews family has homeschooled from kindergarten to high school. They have been members of TEACH since 2014. Amy and kids have been actively involved in the Johnson City Co-op with Amy teaching a number of classes. The Crews family is very thankful for the opportunities that TEACH has provided, from boffer games to SADD club and necessary high school classes to prayer ministry opportunities.
Micah has worked at King University for 20+ years in admissions and advancement. Amy is a licensed elementary school teacher and currently teaches English classes online. The family is active at Hosanna Fellowship church in Johnson City. Micah serves as an elder, and Amy helps to lead the children's ministry program. The family enjoys film, theatre, ballet, games, and playing with their two cats.
Leslie Johnson, Board Member
Becky Bradshaw, Alternate