Any day is a great day to homeschool your children!!
What is SHARE?


Thank you for checking out our website!
S.H.A.R.E. (St. Louis Homeschooling Activities, Resources and Encouragement) is an independent support group founded and operated by volunteer parents who home educate their children in the Greater St. Louis Area. Families from all over the St. Louis region and nearby Illinois counties are members of SHARE, although we are based in the South City, South County and Mid County areas.
We are a diverse group of homeschoolers with a wide variety of learning and teaching styles. Some families are large, others are small; some are homeschooling veterans of twenty years, many are just beginning.
The majority of members are Christians and leadership is totally Christian; however, people of all faiths are welcome in S.H.A.R.E. We are united by our choice to homeschool our children and give them the best possible educational experience AND by our desire to protect homeschooling rights in Missouri and elsewhere.
Our main goal is to inform, equip and encourage families in their homeschooling journey!
S.H.A.R.E. offers many activities and classes to supplement and enrich the home education experience, although during this time of covid restrictions, all of them might not be available.
*HOMELINK CLASSES (see below) *HOMESCHOOL BAND
*PE CLASS *FIELD TRIPS
*PARTIES *SPECIAL EVENTS
*ART SHOW *GRADUATIONS

*GEOGRAPHY BEE *SPELLING BEE
*STANDARDIZED TESTING *DANCES & PROM
Membership cost is $20.00 per year.
Click on the image below to JOIN SHARE!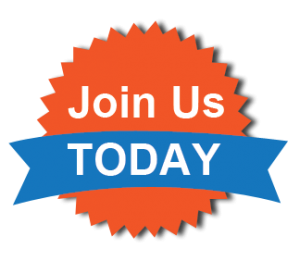 Come and be encouraged by Todd Wilson!
Need a smile? Need encouragement?
Need a breather? Need to know it's all going to be okay?
Then you need to be here!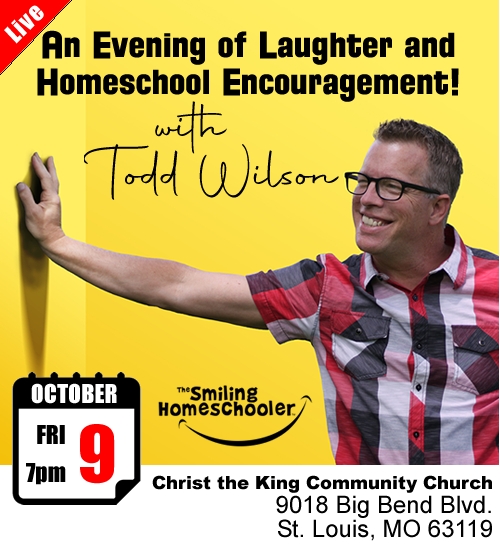 This event is free; however, please come prepared to bless Todd with a love offering.
Due to St. Louis County mandates, a mask is required to enter the building.
Also, due to physical restrictions, only 150 will be allowed in. But don't let this stop you!
Just SIGN UP HERE (or below, if you are at calendar date) so that your seats are secure.
(We will begin a waiting list, so if you signed up but cannot come, please contact Cathy below.)
If you have questions, please contact Cathy Mullins at Ekcjmullins@gmail.com
------------------------------------------------
TODD WILSON, author of Help! I'm Married to a Homeschooling Mom and The Official Book of Homeschooling Cartoons, is a dad, writer, conference speaker, and former pastor. Todd's humor and gut-honest realness have made him a favorite speaker at homeschool conventions across the country and a guest on Focus on the Family. His articles have appeared in various magazines. Christianity Today also posts his weekly column (The Familyman Weekly) on their website.
Todd and his wife Debbie, along with their eight children spend several months of the year traveling the country encouraging moms and dads. His humor, realness, and straight talk to men (& women) have become his trademark. Todd's website is: https://familymanweb.com/
"I promise that you will be glad you came because
"a merry heart does good like medicine..." (Proverbs 17:22) ~Cathy Mullins
----------------------------------------------
Special thanks to Christ the King Community Church for the gracious use of their building!!!
New Homeschooler Seminars!

Several free zoom meetings (statewide) have been scheduled for July and August. All meetings are the same, just different dates/times. REGISTRATION IS REQUIRED. Please send an email to Kim Quon at fhemoregion5@gmail.com with the date you would like to join us and an email will be sent back to you with the zoom id and password.
New Homeschool 101:

Wednesday, Sept 9 @ 2:00pm
Thursday, Sept 24 @ 7:00pm
High School:

Tuesday, Sept 15 @ 7:00pm
We will cover the MO homeschool law, withdrawal, record keeping, tracking hours, lesson planning, organization, learning styles, and more. In addition, an information packet will also be sent with the registration email covering many basics along with a large grid of curriculum options for all grades and core subjects.
Looking for How to Homeschool? Watch this!
LINK TO THE HOMELINK PAGE where you will find our class schedule!
Homelink is our learning center that holds K-12 classes on Tuesday and Thursday. Please click HERE to go to our public Homelink page to view the 2020-21 schedule and to obtain information about the program.
Note: In order to actually register for a class, you must be logged in first.


Click HERE to view details about the
Fall 2020 P.E. PROGRAM
at the Salvation Army.
Click HERE to print a registration form for the
FALL 2020 P.E. PROGRAM
at the Salvation Army.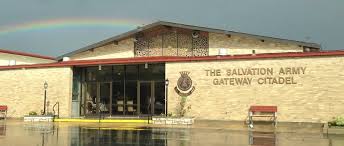 Please note: Class sizes may be limited this year in order to
stay within the CDC COVID-19 Guidelines.
Early registration is encouraged!

REASONS TO HOMESCHOOL
Click on the image below to read 6 reasons to choose to home educate your child(ren).
WHY JOIN A HOMESCHOOL SUPPORT GROUP?
CLICK ON THE IMAGE BELOW TO READ AN ARTICLE EXPLAINING WHY YOU NEED TO JOIN A HOMESCHOOL SUPPORT GROUP.
Donations are greatly appreciated!
We try to keep our SHARE membership as low as we can, and we never turn away a family for lack of funds. If God has blessed you, please consider making a donation to help defray this cost.
Ghandi quote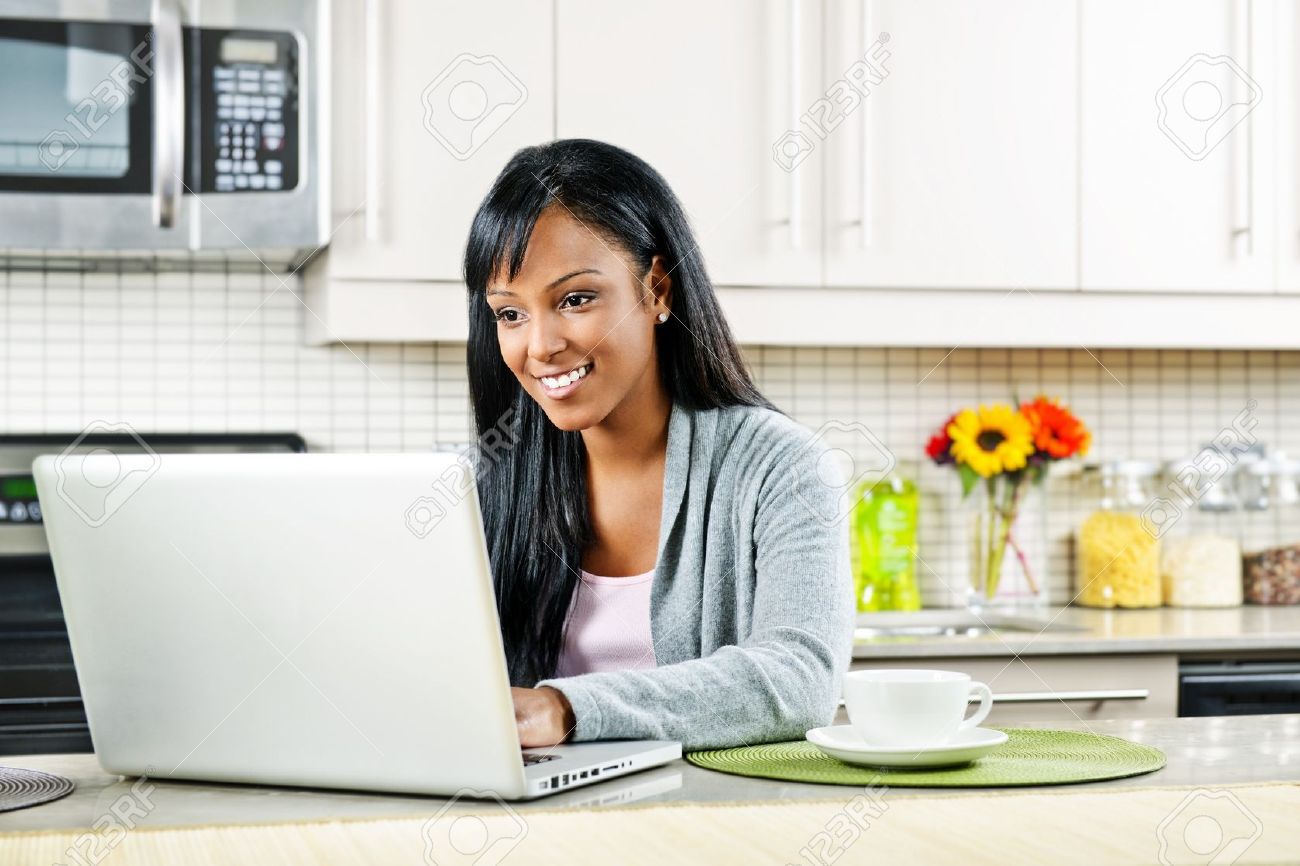 Cathy Mullins, 314-769-7965
Ekcjmullins@gmail.com

Pat & Kerrie Tate, 314-791-0000
kertate@aol.com

SOME OF OUR FAVORITE RESOURCES ARE LISTED BELOW!
Bloom and Grow Speech Therapy
Stacy Bick has taken over Jan Butler's, Victory Speech Therapy and comes highly recommended. Stacy, former homeschooling mom and Speech Therapist at BLOOM AND GROW SPEECH THERAPY, now has openings to help your child with any concerns you may have from articulation, vocabulary, language, listening skills, auditory processing, stuttering, to vocal quality. She is offering a free 15-minute screening. And if therapy is needed, she offers a 50% discount to homeschooling families. Virtual therapy is also available, if desired.
Circus Harmony
Studio Forte-Dance & Fine Arts
Miss Lindi was Jesse Mullins' great friend--she enabled him to dance in the rain!
Lindi Wimmer-Brown was born into an awesome family, homeschooled through high school, and has a fantastic story to tell about what God has been doing in her life the last few years. Oh...she is a wonderful dance and piano teacher too!
Weatherford Photography
Pam Weatherford is Homelink's photography teacher and SHARE's resident photographer.
Robinson's Karate
Robinson's karate is offering On-line and in studio classes. We follow all CDC guidelines. For scheduling and more information call Steve at 314-849-6660.
Gateway Tutoring
Gateway Tutoring
This is a new tutoring company that is being started by one of our Homelink teachers, Lisa Hummel, and her husband. Both of them are amazing teachers and come highly recommended by the homeschool community. They know and understand homeschool families!
Note: There is no link to a website yet as it is still under construction. Call: 314-570-6090 or email: gatewaytutoringtestprep@gmail.com
Focus and Read
Solutions for Struggling Readers of all Ages!
Joan Brennan is a good friend to the homeschool community. Her desire is to see children become better readers! Copy and paste the following link to get some helpful advice and recommended resources:

https://www.homeschool-life.com/283/file_retrieve/64468
Sky Zone - Fenton
French Colonial Life Museum in St. Genevieve
Homeschool Tuesdays at the Center for French Colonial Life in St. Genevieve--March thru October
Click on image for more details about Homeschool Tuesday!

Field trips can be arranged by contacting:
Sandy Puhse
The Centre for French Colonial Life
Education Program Coordinator
programs@FrenchColonialLife.org
573-535-0276.
www.FrenchColonialLife.org
Liberty Mission Farms
Liberty Mission Farms is family-owned, local-market farm, focused on healing the land. They are also homeschoolers. They purpose to use a specific method of growing produce and raising animals without the use of synthetic fertilizers, pesticides, herbicides or GMOs.

They offer:
Garden Produce, Poultry, Eggs, Honey, Baked goods, Hand crafted jams,
Personal care products such as soaps and goat's milk lotions.
Starting in 2018, they will be adding dairy (goat milk). They deliver to St. Louis on a regular basis.

Liberty Coins Ring
Made by homeschoolers--great quality!