North Area Park Meeting
Add to Your Calendar:
03/25/2022 13:00
03/25/2022 15:00
America/New_York
North Area Park Meeting
North Area Park Meeting
Mirasol Park
PEC ~ Parents Educating Children
[email protected]
false
MM/DD/YYYY
aUinrLWZczwYavqgBmQP30959
Date – Time
March 25, 2022 – 1:00 PM - 3:00 PM

Location
Mirasol Park
12385 Jog Rd.
Palm Beach Gardens, FL 33410 US

Additional Information
North Area Mirasol Park Meeting
Friday, March 25, 2022
1 pm - 3 pm
This month will be Part 3 of our Curriculum Discussion Series.
Topics:
English Language Arts
Music and Technology
High School Electives
Bring your curriculum/website info. for roundtable discussions.
Also, plan on the following...
Devotional
Raffle
General Announcements
Field Trip/Events Signup Info.
Fun Play for the Younger Children
Blessings Table/Area
Organized Teen Activities
Early birds are welcome to arrive starting at 12:30 pm.
Please remember to bring a lawn chair, sunscreen, umbrellas, etc.
We will meet rain or shine on the 25th. Pavilion space is limited, so please plan accordingly.
Important Reminder:
***Childcare is not provided at any PEC Meeting. Every parent is responsible for their own child(ren) as PEC is NOT responsible for the safety or supervision of any children. A parent or guardian must be present. Monthly meetings and most PEC activities are NOT drop off events. Thank you in advance for your compliance in this matter***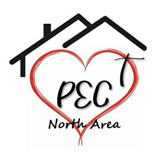 Jennifer Snider, Support Group Co-Leader, [email protected]
Kim Pasqualini, Support Group Co-Leader, [email protected]
Peggy McCall, Teen Leader, [email protected]
Angie Eley, Teen Leader, [email protected]